Siân Jones, PhD, CPsychol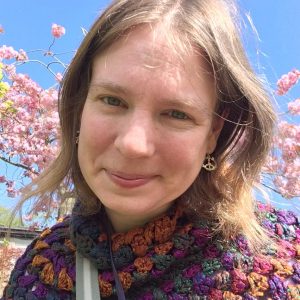 Siân Jones was an Early Career Fellow at Goldsmiths College, University of London, UK, when she was a member of DIPLab, and is now a Lecturer in Psychology and Education at Queen Margaret University in Edinburgh, UK.  She obtained her degrees from the University of Exeter and Cardiff University. Her research is primarily in the areas of social and educational psychology. Her research concerns social justice and social identity processes in UK classrooms, and has three key strands. The first strand concerns how children's peer group memberships affect teachers and children's responses to bullying.  A second strand of research focuses on children who belong to numerical minority groups, and concerns  how majority group children's imagined play, using toy figures affects their responses to these children. At the same time, she considers how children who belong to numerical minority groups respond to their representation in classroom resources. A third strand of her research is looking longitudinally  at how Initial Teacher Education students develop their identity as teachers and embed social justice into their practice. 
Tess Marshall (former Undergraduate Research Assistant)
Tess assisted on various projects running in the lab, and her own research focuses on reducing prejudice and improving bystander intentions towards Lesbian and Gay peers through media-based contact. She is currently completing her BSc Psychology at Cardiff University.
Dr Sally Palmer – Postdoctoral Research Fellow 
Sally researches bystander responses to intergroup aka "bias-based" bullying in schools (e.g., Palmer, Rutland & Cameron, 2015;  Mulvey, Palmer & Abrams, 2017; Palmer et al., 2017; Palmer & Abbott, 2018). She is interested in how children and adolescents' developing understanding of intergroup processes (e.g., group identity, status, norms and social-moral reasoning) shapes their reactions to, and evaluations of, intergroup bullying and social exclusion. In the lab, Sally is a postdoctoral researcher working on an ESRC-funded Bystander project (2018-2021), examining children's and adolescents' bystander responses to the intergroup social exclusion of immigrant peers.
Sally was previously a Lecturer in Social and Developmental Psychology at UCL Institute of Education (2015-2018) and a Teaching Fellow at Goldsmiths University of London (2014-2015).
Michaela Rea (former Postgraduate Research Assistant)
Michaela was a postgraduate research assistant working with the NHS on a research project examining the relationship between bullying and the appearance of teeth, including malocclusion. She completed her undergraduate psychology degree at Royal Holloway, University of London and a Masters in Mental Health Studies at Kings College, University of London.
Aderonke Adeyanju (former PhD Student)
Aderonke's research focuses on Acculturation in Black British children(ages 5 – 11) and social adjustments. She is interested in the relationship between acculturation preferences  and Social inclusion/exclusion  or peer acceptance/rejection in children. Also, in the role of factors like parental socialisation, multiple cognitive skills, acculturation fit, perceived discrimination, Ethnic and National identification in children's acculturation preferences and adaptation outcomes.
Fergal Connolly (former Masters Student)
Fergal's research focused on the how Perceived Ethnic Discrimination (PED) in early adolescence can affect bystander intervention in cross-ethnic bullying situations by examining the moderating effect of ethnic identity and cross-ethnic friendships on PED and the mediating psychological factors of self-efficacy, self-esteem, resilience and anxiety on the individual motivation to intervene.  He also has an academic interest in the role of psychological inflexibility and self-efficacy in the development of psychopathology, the efficacy of Acceptance and Commitment Therapy in treating psychopathology and intergroup conflict and resolution between polarized partisan groups.
Andreea Constantin (former Visiting PhD Student)
Andreea was a visiting PhD student from the University of Almeria, Spain. Her research examines inter-ethnic relations during adolescence. Specifically, she studies adolescents' stereotype content, emotions and behavioural intentions towards distinct immigrant groups and their relation with other relevant psychosocial variables such as intergroup contact.
Holly Smith (former Final Year Project Student)
Holly's research looked at how children's attitudes are influenced by their bodies not just their minds, to see whether changes in body-ownership can in turn change the way we perceive others. For example, experiencing ownership over a rubber hand that is of a different ethnic group to oneself, reduces bias towards those ethnic out-groups. She looked at the differences between older (11-12 years) and younger children's (6-7 years) results to see whether age is a contributing factor in the formation of biases and pre-existing attitudes.