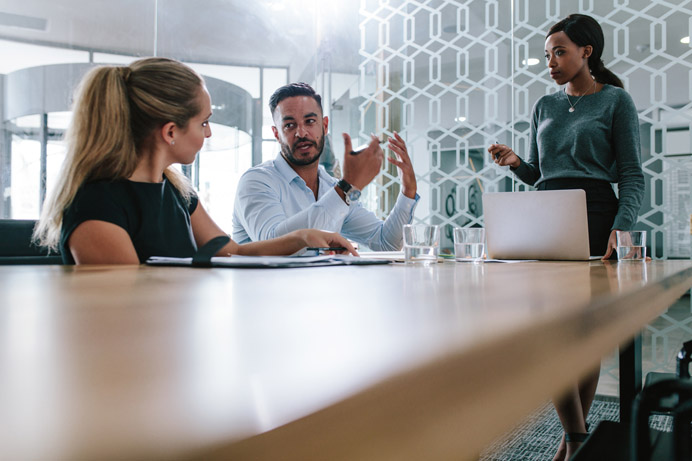 Written by MA Translation Studies graduate Rebecca Ellerker
The previous blog post concentrated on the culture of mentoring between academic staff and students. In this post I would like to highlight the many opportunities for students to work with leading industry professionals, in addition to the many different ways in which the MA in Translation Studies programme has been designed to ensure that graduates have rigorous professional training.
At the very heart of the programme there is an emphasis on providing students with the industry's required knowledge, understanding and skills. In fact, the quality and standard of the MA in Translation Studies at Exeter is recognised by the Chartered Institute of Linguists (CIOL). The university is rightly proud to be one of the CIOL's preferred education providers, meaning that successful students (following external verification and moderation) are awarded exemption from one of the units in the Diploma in Translation (the CIOL's gold standard professional qualification). In addition, the Institute of Translating and Interpreting (ITI) recognise the standard of the MA programme and offer the prestigious MITI status to high achieving graduates (those with a translation dissertation and a distinction overall and or those with a merit overall, but having gained a distinction grade in their translation dissertation), who have demonstrated sufficient professional experience.  Students are eligible (and encouraged) to join both organisations as student members, allowing them to experience the professionally high standards of the industry and the many benefits of belonging to these organisations.
Focusing on the academic content of the programme, the course has been developed to ensure that students have wide exposure to as many different areas of the translation industry as possible. Such is the emphasis on professional development that many of the assignments have been devised to provide students with opportunities to hone the skills required not only to work as a translator, but also to secure work and understand the professional role and responsibilities of a translator. Students can experience industry-standard activities such as a mock-pitch to a potential publisher, subtitling a short clip and acting as an interpreter at a conference. In fact, interpreting proved to be such a popular experience that a new module, 'Introduction to Interpreting,' was launched in September 2018. Alongside modules in translation theory and the practice of translation, module choices  are available to allow students to concentrate their professional development in areas that interest them most, be it specialist or literary translation. There is also the option of embarking on a work placement/project, or a module that focuses specifically on the translation profession and the use of CAT tools (computer-assisted translation).
Alongside this very thorough academic programme, the course tutors have worked tirelessly to use their networks, contacts and alumni to provide an enriching programme of events and experiences designed to boost students' professional development and their exposure to the professional industry. There are many opportunities to meet and engage with leading industry experts, many of whom work in local translation companies, are freelance translators, or have close links with the professional bodies. There are special guest lectures on offer where professionals share their experiences and mentor students on topics ranging from setting up a freelance business, to working in particular translation fields, such as academic or technical translation.
Other professional-training events have included an 'Industry Panel Day' organised for Translation Studies students, at which a panel of five industry experts agreed to share their experience and top tips for working in the translation industry, as well as answer any questions posed by the students. The inspirational mentoring the students received at this event was invaluable and provided an insight into first-hand experiences of how to make a successful career in translation. Perhaps the most profitable part was the opportunity to informally network and make lasting contacts over lunch.
Translation Studies students may also take field trips, such as the one I went on to London to visit one of the top Language Service Providers (LSP) in the country. Students were given a presentation by the company and were then invited to complete a mock-project management exercise. As before, the students were able to gain a real understanding of how the industry operates in practice and were able to add to their list of potential contacts.
This wide range of enriching experiences highlight Exeter's commitment to ensuring their graduates are well-equipped in order to succeed and compete as professionals in the translation industry. It is clear that professional development and mentoring during the MA in Translation Studies go hand-in-hand; students are privileged to benefit from high quality input from the academic staff, as well as a diverse range of opportunities to profit from professional industry experts.