2020-2021
This project explores the experience of 'the class of COVID' new medical graduates who are starting work in the UK during the COVID-19 crisis. It is led by Newcastle University School of Medical Education, with colleagues from Exeter University, Plymouth University and Queen's University Belfast. It is supported by the GMC, Medical Schools Council and other stakeholders, and will explore with questionnaires and interviews how starting practice at this unprecedented time affects new doctors. This is the only study with the support of all national bodies responsible for trainee doctors.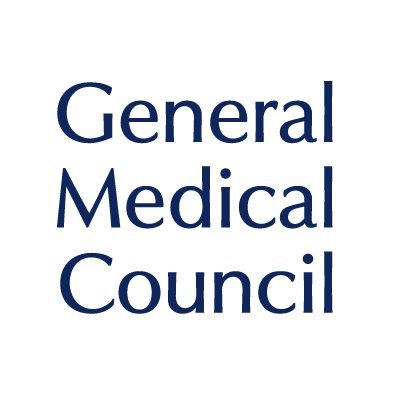 2020-2022
Care Under Pressure 2: Caring for the Carers – a realist review of interventions to minimise the incidence of mental ill-health in nurses, midwives and paramedics, NIHR HS&DR Project 12/95/28.
 
2019-2021
'Thriving Lessons': Optimising strategies to promote medical students' wellbeing
Excellent Medical Education Joint Association for the Study of Medical  Education/General Medical Council Awards 2019 CPD category
Background
This project aims to develop evidence-based recommendations to optimise current strategies to address mental ill-health and to promote wellbeing for medical students at the College of Medicine and Health (CMH), University of Exeter.
The mental health of medical students and doctors is a pressing concern in the UK and worldwide. Its consequences are far reaching and include dropout, depression, self-harm, suicide, poor academic performance and patient care. This complex problem requires multi-level integrated approaches targeting individual 'skills', as well as changes at organisational, professional and cultural levels.
In the UK, regulatory bodies and institutions such as the GMC and HEE have argued for the importance to start early in developing doctors' wellbeing, self-awareness, and self-care. A growing number of medical schools in the UK are introducing a wide variety of different initiatives to promote wellbeing and tackle mental ill-heath. However, most programme leaders and educators lack guidance and resources to develop these initiatives or to properly incorporate them within education and training programmes.
This project aims to address this gap by undertaking a realist evaluation of the delivery and impacts of the initiatives to support the health and wellbeing of the medical students at the University of Exeter. The main objectives are to: make explicit the implicit theories held by educators who have been involved in the design and delivery of wellbeing curriculum and initiatives to understand their beliefs about the different contexts, mechanisms and outcomes that may be important to promote wellbeing; develop an explanatory account of whether/how these initiatives are working, for whom, under what circumstances and why (not); develop an evidence-based plan to optimise strategies to support medical students' wellbeing.
This study will be undertaken at the University of Exeter, but some of the findings and the methodology employed may be relevant and transferable to other medical schools.
2017-2019
PROSPERO record: 2017 CRD42017069870 
Background
In recent years, increasing workload due to societal demand for healthcare services, combined with increasing external scrutiny, has been associated with a high prevalence of mental ill- health amongst doctors. In November 2015, the Head of Thought Leadership at the King's Fund said stress levels among NHS staff are "astonishingly high".
Our focus on doctors working in the NHS reflects the pressing recruitment and retention issues in this profession (e.g. doctors-in-training, general practice, emergency medicine), the significant potential for sick doctors to cause harm to patients and the financial implications of doctors' mental ill-health and loss from the profession.
Changing the work environment to prevent the development of mental ill -health would be preferable to a focus on alleviating the 'symptoms', such as presenteeism, absenteeism and workforce retention. However, prevention strategies may be challenging and take time to implement.  A multi -pronged approach of prevention, support and treatment is likely to be needed for the foreseeable future.
Project Aims
This research aims to improve understanding of how, why and in what contexts mental health services and support interventions can be designed in order to minimise the negative impacts of providing care on UK doctors' mental ill-health.
Project Objectives
1. To conduct a synthesis of the literature (realist review) on interventions to tackle doctors' mental ill-health and its impacts on the clinical workforce and patient care. We draw on diverse literature sources, and engage iteratively with diverse stakeholder perspectives to produce actionable theory.
2. To produce recommendations that support the tailoring, implementation, monitoring and evaluation of contextually-sensitive strategies to tackle mental ill-health and its impacts.
This project is funded by the by the National Institute for Health Research (NIHR) HS&DR (project number 16/53/12) and supported by the NIHR Collaboration for Leadership in Applied Health Research and Care South West Peninsula. The views expressed are those of the author(s) and not necessarily those of the NHS, the NIHR or the Department of Health and Social Care.