Throughout the 1930s and 1940s, Britain, among international disputes, went through a renaissance of film making, especially with the advancements in technology and the realisation of the many uses of documentaries. The broad term for this period of time is the documentary film movement, which was led by Scottish-born John Grierson and shaped British film culture for roughly two decades. This period not only revolutionised film in Britain, but also introduced the medium to a wider market, and was able to inform, educate and entertain British audiences, using film as a vehicle for Grierson's democratic beliefs and values. This period also saw the emergence of other iconic, pioneering names in early British film such as Basil Wright and Arthur Elton. The films made in this time, along with the changing ways in which the medium was beginning to be seen, was able to lay the foundations of British national film culture which can still be seen to this day. In this time an expansion was also seen within the movement, widening the variety of films being made and dividing the different factions of filmmaking, leading to filmmakers exploring different ways and ideas documentary film could be developed and used to spread messages and ideals. Films such as Night Mailand Listen to Britain became staples in British film culture and helped pave the way for a larger influx of documentaries. Through analysing this time period one can gain a better understanding of how the British documentary film movement influenced local film, and how it echoed throughout British culture, shaping the industry into what it is today.
Established in 1993 the post office film unit (GPO), can be deemed as one of the origin points for subsequent acclaims of British film making like the new wave, social realism, and experimental filmmaking. Important aesthetics for a documentary. The GPO had a strong emphasis on films for social purposes. Indeed, this movement is central to the entwining of realism as a defining characteristic of British film making. The figures involved in the documentary movement such as Grierson and Cavalcanti were known as being moderately progressive, going against the conservative making of the film, as evidenced by the founder of the documentary movement himself as John Grierson believed that documentary film could play a crucial role within society by providing an effective medium of communication between the state and the public (Aitken 2013). Furthermore, the GPO was a massive employer of the British public, being the biggest employer during the interwar period. It owned infrastructure for communications, with transit routes for distribution available both physically by post and through telephone communications.
Among the films, the GPO produced was Alberto Cavalcanti's Coalface (1935), in which the documentary form was used to educate the audience about the coal mining industry. No professional actors were uses instead of real coal workers. Which can be seen in the photo from BFI screen online (BFI Screenonline: Coal Face). When considering the way it is being received, we can see that it is received positively, and evoked a great deal of critical interest and acclaim because the filmmakers have created a medium to educate its audience by showing these raw images that uncover the harsh truth about working in the coal mines, reinforcing realism as a defining characteristic of the documentary movement. Stylistically the film drew on influences from elsewhere, particularly soviet montage, in which one could recognise similarities with Vertov's Man With a Movie Camera especially through the capacity of the film for social commentary, in which the director portrayed the different purposes film can serve in terms of its place in society rather than just to entertain. Furthermore, one can see how this has influenced film history as we can see these same structures with contemporary filmmakers such as Ken Loach 'I, Daniel Blake'. In addition, Coal Face (1935) was the first influential film to be made by the GPO Film Unit. Its experimentation with sound effects made it overtly modernist, described in the Film Society programme of 27 October 1935 as "an experiment in sound" (BFI Screenonline: Coal Face, 1935).
The GPO will be "forever associated with John Grierson and his idea of documentary cinema" (BFI Screenonline: John Grierson). John Grierson (1898 – 1972) was a pioneering documentary maker and the founding father of the British documentary. After serving during World War I, Grierson attended the University of Glasgow, where he studied Philosophy but was drawn into filmmaking "through post-graduate study in the US on the influence of mass media on public opinion" (The Grierson Trust). Grierson admired the work of Sergei Eisenstein and his use of film montage, which influenced his first groundbreaking documentary film Drifters (1929), which represents Britain's North Sea Herring Fishery. Drifters (1929) premiered alongside Eisenstein's Battleship Potemkin (1925), which was having its British premiere.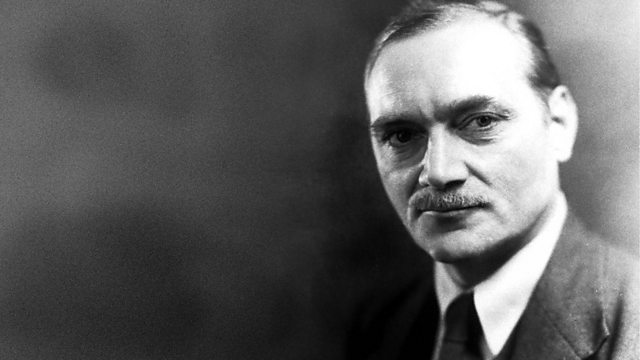 Grierson described documentary films as "a magical opening in the theatre wall, through which one may look out to the wide world."(Rothstein, The New York Times). In his essay, "First Principles of Documentary" (1932), Grierson argued that "the principles of the documentary were that cinema's potential for observing life could be exploited in a new art form; that the "original" actor and "original" scene are better guides than their fiction counterparts". During Grierson's time, films were created solely for the purpose of entertainment, whereas Grierson used documentary films to educate and to represent the real world. He was interested in the way film and other media could be used to serve people and he wanted to bring the country together by "acknowledging its people, especially the working class which was always marginalized and unvalued" (Durlacher, 2011). This is portrayed in Industrial Britain (1931) and Night Mail (1936).
Following the British Documentary Movement came World War II. During the war, the government enforced official guidelines to filmmakers to use film as propaganda. Listen to Britain (1942) is a public information documentary directed by Stewart McAllister and Humphrey Jennings, who were both parts of the British Documentary Movement. Accompanied by music, Listen To Britain takes the form of a collage of clips which show ordinary people from different backgrounds during the war. It features recognisable sounds expected in a wartime film such as the loud engines from cars, the harsh noise of heavy wartime machinery such as steam trains but it also features the sounds of music from the radio and also classical music, juxtaposing heavily with the industrial sounds. This twenty-minute short film was also made by the G.P.O film unit and was"nominated for the inaugural Academy Award for Documentary Feature in 1943" (BFI Screenonline: Listen To Britain 1942).
The social impact of these documentary films can be analysed thanks to the way they were released and received by critics and public alike. This socially conscious cinema was a potent channel of information for the masses, therefore, it was an important part of the debates around aesthetic innovation and political commitment that circled around Britain during that time, between the 1930s and 1940s.
In comparison to the average weekly attendance at cinemas in Great Britain in 1934 of 18.5 million people, the audience for documentary films is believed to be very small, but everything must be taken into context. The main outlet of the release of these films was non-theatrical distribution, such as for example schools, adult education groups, universities and others, rather than through large cinema chains, although there were some exceptions, of course. Some of these films were shown in similar mobile projection units. The reason for this was in part the films themselves, which fell into a category not easily tailored to a commercial programme, in either length, quality or content. These documentary films were seen by large amounts of people, an extensive and varied audience, where the documentaries had the potential to alter opinions on different matters across a far greater spectrum. This meant the documentary film movement would have a significant influence on UK film culture and reputation while also influencing how people would watch movies and even make them. Kenneth Ward points out that "The mass audience which Grierson desired for his kind of films[…]only existed after the outbreak of the Second World War, when the non-theatrical system of distribution became an important network for the dissemination of information". It was around this point that documentary films and newsreels began to have bigger importance in the everyday life of the public.
One of the clear representatives of this movement is the film Night Mail, produced by the GPO Film Unit. This portrait of the workers of the Royal Mail train delivery service is directed by Basil Wright and Harry Watt and released in 1936, just 10 years after the introduction of sound on film, the film's narrative structure is concerned with issues of national communication and distribution, while its thematic centre is more concerned with representations of regional accents, forms of behaviour, places and environments. It is as much about the movement of mail and delivery of letters as it is a take on loneliness and companionship, much more than a snapshot of the life of postal workers. In the national aspect, a tension between the regional and the national can be observed which can also be found in other films made by the movement. Night Mail turned the routine of the postal service workers into an emotionally charged, highly aesthetic tribute to their work, "emphasising the importance of the mail to national communication", as researchers John Hassard and Ruth Holliday point out. There is something very authentic and sentimental about the dialogues between the workers, as there is a sense of pride in every vignette. Finally, the film features a celebrated poem by W. H. Auden narrated byJohn GriersonandStuart Legg and a score by Benjamin Britten and it has become synonymous with the ground-breaking work of the early British Documentary Film Movement, focusing on the representation of work and institutions.
in the present day, one in five UK films is a documentary and it is the most popular genre for British filmmakers. In 2013, documentaries made up 21% of all UK made films, with 89 of them being shown in cinemas that year, compared to 2001, where only 4 were released in cinemas, proving that they are becoming more and more popular. (Stephen Follows)
Overall, the significance of the British documentary film movement cannot be understated in relation to its impact on British cinema, and on a broader sense, film history as a whole. Not only did it introduce a new era in documentary filmmaking, using new innovations in sight and sound to further push the filmmakers' messages and stories, it also solidified the documentary as part of the film canon. Its impact can be seen clearly through filmmaking up to the modern-day, with pieces of critical acclaim such as Asif Kapadia's works Senna and Amy, and even silver screen contributions from such documentarians as Louis Theroux and Stacey Dooley in recent years, breaking into the mainstream and gaining popularity on par with features. The authenticity of documentaries such as Night Mail which introduced British audiences to aspects of life, they may have not even pondered, drove the medium to new heights and rose the popularity of genre and style of filmmaking. Across the entire world, documentary filmmaking continues to become a more respected and diverse medium, with streaming platforms such as Netflix pushing it to new heights and pushing the ceiling of what a documentary can be, and this can arguably all be traced back to the work and passion of the early filmmakers of the British documentary film movement.
References:
Aitken, Ian. "John Grierson and the Documentary Film Movement." The Documentary Film Book, 2013, pp. 129–137., doi:10.1007/978-1-349-92625-1_14.
Artsites.Ucsc.Edu, 2020, http://artsites.ucsc.edu/faculty/Gustafson/FILM%20161.F08/readings/griersonprinciples.pdf.
"BBC Two – Documenting John Grierson". BBC, 2020, https://www.bbc.co.uk/programmes/b042rlbv.
BFI Screenonline: Coal Face (1935), www.screenonline.org.uk/film/id/461606/index.html.
"BFI Screenonline: Film Studios And Industry Bodies > GPO Film Unit (1933-1940)". Screenonline.Org.Uk, 2020, http://www.screenonline.org.uk/film/id/464254/index.html.Grierson, John.
"BFI Screenonline: Drifters (1929)". Screenonline.Org.Uk, 2020, http://www.screenonline.org.uk/film/id/439877/index.html.
"BFI Screenonline: Listen To Britain (1942)". Screenonline.Org.Uk, 2020, http://www.screenonline.org.uk/film/id/520084/index.html.
BT. image. 2020, https://home.bt.com/tech-gadgets/history-gpo-film-unit-night-mail-film-documentary-11364259695235. Accessed 5 May 2020.
BT. image. 2020, https://home.bt.com/tech-gadgets/history-gpo-film-unit-night-mail-film-documentary-11364259695235. Accessed 5 May 2020.
Durlacher, C. (Director). (2011). Britain Through a Lens – The Documentary Film Mob[Motion Picture].
Hassard, John & Holliday Ruth. "The Documentary Film Movement: The Post Office Touches all Branches of Life". Organisation-Representation: Work and Organisation in Popular Culture,Edited by Hassard, John & Holliday Ruth, SAGE Publications, 1998, pp 24-27. Google Scholar
"How Successful Are UK Documentaries In Cinemas?". Stephen Follows, 2020, https://stephenfollows.com/how-successful-are-uk-documentaries-in-cinemas/.
Rothstein, Mervin. "37 DOCUMENTARY FILMS AT THE PUBLIC". Nytimes.Com, 2020, https://www.nytimes.com/1985/04/12/movies/37-documentary-films-at-the-public.html.
Ward, Kenneth. "BRITISH DOCUMENTARIES OF THE 1930s", History, Vol. 62, Published by Wiley, 1977, pp. 426-431. JSTOR, https://www.jstor.org/stable/24410790?seq=1