Air Traffic Controls? Local Government Ownership and National Policy Changes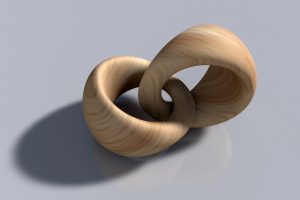 By Calum Harvey-Scholes, Energy Policy Group, 10th of August 2021
I set out in the first blog in this series how different UK local governments are approving and refusing applications for expansion, occasionally with conflicting decisions within the same authority (e.g. Eastleigh), and in some cases even applying to expand an airport. This third and final blog in the series examines the issue of continuing local government ownership of airports, before exploring how to resolve the governance and ownership issues explored in this blog series.
Airport Ownership and Climate Policy
Since the 1980s most regional airports in public hands have been privatised, a limited number are still owned by their local authority and some are owned by other local authorities (e.g. Stansted owned by local authorities in Manchester). Continuing public ownership has been highlighted as inconsistent with climate action. At present airports appear to be engaged in an expansionist carbon race with localities and airports, whether publicly or privately owned, competing for a share of the air traffic carbon budget. From this perspective, ownership of an airport, which is technologically and socially difficult to decarbonise and even seeking to grow, brings an apparent hypocrisy as well as a potential conflict of interest.
The conflict of interest is legally mitigated through the arms-length airport management company. Perhaps the larger issue is the perceived hypocrisy of making ambitious climate plans whilst owning an airport with ambitious expansion plans. The hypocrisy can only be exacerbated if the local government also grants itself planning permission for such expansion. Political hypocrisy has been shown to elicit particularly strongly negative reactions from the public, showing how behaviour which can be interpreted as hypocritical can jeopardise public confidence. It is possible that perceived hypocrisy may reduce public buy-in to local government policy and communications.
The current modus operandi of local government, which delegates decision-making to arms-length companies which pursue their airport's commercial interests seeking to maximise financial value for shareholders, is indistinguishable from the behaviour of private airports. In the absence of policy for restricting growth in carbon emissions from airports, all airports are vying for expansion while they still can. It is far from clear that divestment by local government would put an airport into less expansionist or more climate-concerned hands. Indeed, holding high-carbon infrastructure in public hands brings greater accountability as well as operational and governance simplicity for carbon reduction, removing the need to negotiate with, regulate, or compensate a private stakeholder. For instance, it removes the risk of legal suits such as investor-state dispute settlements through which foreign corporations can sue governments for introducing policy which affect their future earnings (such as followed a recent Italian oil drilling ban). History tells us that, regardless of private ownership, once disruptive change is recognised as inevitable the public bears the costs. Therefore, public ownership has the potential to move earlier on a principled basis and facilitate a transition which protects workers' interests, meets climate objectives, and delivers a climate safe transport network.
Policy Change
Ensuring that air traffic emissions are controlled requires targets, and assignment of responsibility.
Targets
The Government must set clear carbon objectives for aviation. This includes a deadline for decarbonisation and incorporation with carbon budgets, as the CCC have long called for and which may come this summer through the 6th Carbon budget and following consultation on the Transport Decarbonisation Strategy. The objectives must be explicit and detailed: 1) there must be a clear target for direct emissions separate from negative emissions targets, 2) targets must account for the full climate impact (whilst there is uncertainty, a precautionary approach can be taken), and 3) climate forcing and carbon removal calculation procedures must be rigorous.
In addition, the reflexes of these targets, such as the annual jet fuel budget and total airport capacity, must be worked out and specified.
Responsibility
Following this the national aviation policy framework needs reviewing and renewing. In particular, this will involve a reviewing the airport capacity strategy and establishing clearly where responsibility lies for air traffic expansion (or contraction) decisions and a basis for decision-making in which climate impacts are central. More broadly, how local government is expected to contribute to achieving national carbon budgets must be set out, something which has been suggested before by my colleague Jess Britton among others. There are good reasons for aviation emissions being managed at the national level, if so this must be stated. In any case, the Government must set out a way forwards for local airports which accounts for and manages the cumulative emissions of airports across the country based on strategic connectivity and carbon objectives rather than the current free-for-all. This will require central coordination and direction without compromising local government powers – a temporary moratorium on expanding airport capacity could be implemented quickly whilst a mechanism for ensuring no net additional capacity is devised and negotiated.
The policy changes described here have the potential to significantly mitigate the risks arising from local government ownership of airport infrastructure. The targets and assignment of responsibility would guide the development of all aviation infrastructure resulting in a nationally coordinated approach removing the need for all airport owners to compete for capacity growth.
Conclusions
With no-one taking control, airports are forging ahead with ambitious plans before the inevitable Government admission that substantial growth in air traffic conflicts with a safe climate. A clear and detailed Government policy on air traffic in the future is needed urgently.