Dr. Shane Fudge – Shane is a current lecturer of energy policy in the Geography department at the University of Exeter. Projects that Shane has been involved in since beginning work in the area of sustainability include: RESOLVE (research group on lifestyles, values and environment; BARENERGY (barriers and opportunities to changing consumer behavior at EU level); UNLOC (understanding local and community governance of energy); CRISP (creating innovative sustainability pathways); and REDUCE (reshaping energy demand of users by communication).  He has also been involved in consultancy work, the latest one commissioned by AMDEA into the relationship between technology and behavioural practices around household energy use.
Dr. Matthew Lockwood – 
Matthew Lockwood is a Senior Research Fellow working on the IGov project and a member of the Energy Policy Group in the School of Geography, University of Exeter. He has worked on energy and climate policy in the UK, Europe and emerging economies in a variety of roles since the early 2000s. He joined Exeter from the Institute of Development Studies at the University of Sussex (2011-2012), where he was Head of Climate Change, focusing on the politics of fossil fuel subsidy and power sector reform. Matthew has a particular interest in the ways that institutional and political contexts prevent or facilitate transition to low-carbon energy systems in different countries.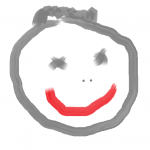 Dominic Maclaine used to be the editor of New Power before he sold the business. He conducted PhD research into electricity supply competition in the UK and Norway at the Science Policy Research Unit at the University of Sussex. He was previously the editor of the monthly newsletter Power UK published by Platts (and previously the Financial Times). He is currently working on a book called "Moving the goal posts : Investment uncertainty in the UK power market". It will be published by Routledge.
Dr. Bridget Woodman – 
Bridget is course director for the MSc Energy Policy course and a member of the Energy Policy Group at the University of Exeter. Previously she worked at Warwick Business School as a UKERC Research Fellow in its Infrastructure and Supply theme. Prior to that she undertook her DPhil on Renewables and Distributed Generation at SPRU, University of Sussex. The majority of Dr Woodman's work is focused on the policy and regulatory aspects of a transition to sustainable energy systems.