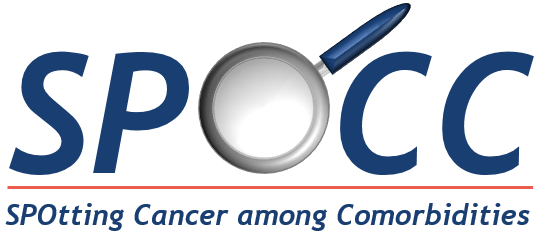 About
This NIHR funded five year research programme is led by the APEx Team at the University of Exeter in collaboration with University College London. The focus of this work is to find out how pre-existing medical conditions put patients at higher risk of having a delayed cancer diagnosis and to use this information to help improve the diagnosis of cancer and survival rates in these patients.
Background
Cancer is a condition that will affect one in two people during their lives. Early diagnosis is the key factor in improving survival rates, so much so that the UK government have set a national ambition that "from 2028…three in four cancers (75%) will be diagnosed at an early stage". Evidence suggests that diagnosis is delayed in patients who have other long term health conditions, possibly because cancer symptoms in these people can be harder to spot. There are many reasons why diagnosing possible cancer in these patients is difficult – both GPs and patients may think the cancer symptoms are due to the pre-existing health condition, or other ongoing symptoms and medications may mask possible cancer symptoms.
Project Aims
There are a number of linked research studies that form the SPOCC programme. Firstly to identify which health conditions are associated with delayed cancer diagnosis and to estimate the risk of possible cancer for patients with these conditions. Then to understand the experiences and views of patients and GP's in spotting possible cancer symptoms in the presence of pre-existing medical conditions, and to try and understand how they respond to and make decisions about these symptoms. We will then develop and test a new approach aimed at reducing the delay in diagnosing cancer in patients with pre-existing conditions and look at the cost of this approach and its "value for money" in terms of improving cancer diagnosis and patient care.