By Rebecca Ellerker, Freelance Translator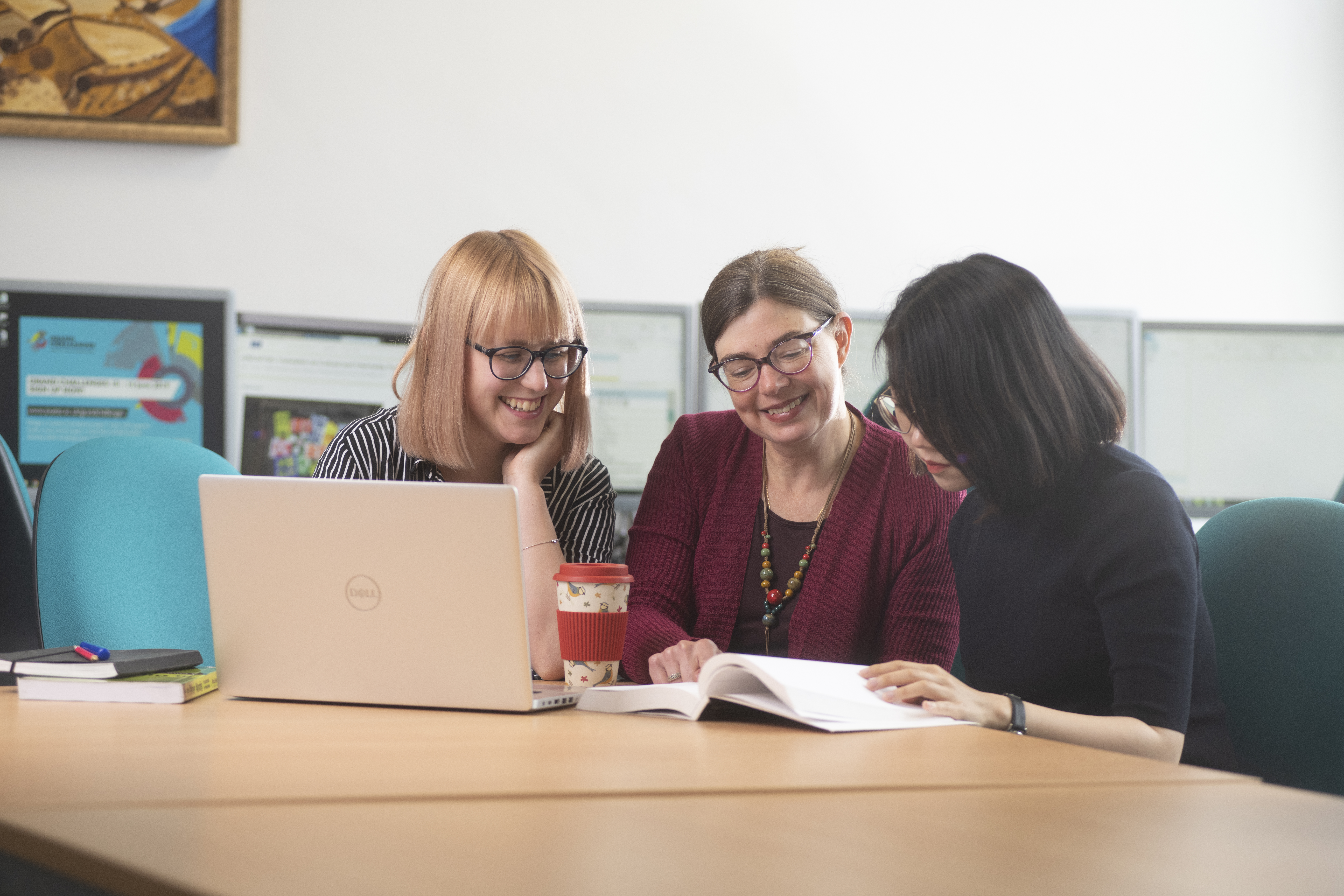 Postgraduate Taught Experience Survey 2018 reveals that students undertake a postgraduate taught programme, such as the MA in Translation Studies, for reasons related to career and employment prospects. Typically, students studying the MA in Translation Studies are motivated by their personal interest in languages or a particular area of the translation industry. They often embark on the course with a view to pursuing a career in the translation sector, or even a career change towards translation.
An MA in Translation Studies is an industry recognised qualification and prospective employers are increasingly seeking professionally qualified applicants. Graduates of the programme, at the University of Exeter, know that they have the skills to set them apart from less-qualified rivals and are employed across a range of jobs in the translation and languages sector. A commonly asked question by prospective students of the programme is, what jobs do graduates actually end up doing after their studies?
This blog entry will explore some of the common career paths followed by Translation Studies graduates.
There are several career pathways available in the translation sector that hold different levels of appeal for each individual. The impact a career has on lifestyle is an important factor to consider: where to live; whether to work individually or as part of a team; a willingness to live abroad or to relocate to a new town / city; flexible working hours or a more fixed routine. Other considerations relate specifically to the area of the translation sector an individual is wanting to pursue, such as making use of any pre-existing specialisms, a tendency towards literary / non-literary translation, or a desire to be creative and have more freedom.
Having considered these areas, many graduates follow one (or more) of the career options below:
• Freelance translator
Freelance translators are self-employed and usually work from home. Freelancers are able to pursue a range of different translation options including both literary and non-literary texts, general translation and many opt to develop their own specialism. Freelance translators work with clients directly or secure work through an agency. The freelancer is responsible for every aspect of their business; in addition to concentrating on providing quality translations to their clients, they must also dedicate time to securing work, responding to emails and developing their marketing strategy, producing accurate quotes and invoices and showing commitment to maintaining their professional development. Freelancing and self-employment can be wonderfully flexible and rewarding; however, working alone from home may not suit everyone.
• In-house translator
Many large international companies who have a regular high demand for translation will employ in-house translators. This can be a great way for translators to gain valuable experience and build a specialism. While the work may not be as varied as freelancing (depending on the company in question), being employed (rather than self-employed) can offer more job security and has particular benefits. Often graduates who take positions as in-house translators will progress their careers and secure promotions either in a different company or in the same one. It is fairly common for graduates to gain experience in-house before looking to go freelance.
• Translation Project Manager
This is another employed option where successful graduates work in the translation industry, often for a Language Service Provider (LSP) or a translation agency. Project Managers ensure that translation jobs are completed on time and to a high standard. They will liaise with clients to secure work and negotiate appropriate rates, and then analyse the documents to find a suitable translator to complete the translation. Project Managers are responsible for the work flow from initial client enquiry through to final delivery. This can be an excellent way to gain industry experience and develop contacts. Translation Project Managers can progress within their roles to more senior positions with additional responsibilities.
• Post-translation Editor
This position can overlap with certain elements of the Translation Project Manager role; however, many translation agencies employ editors specifically to review the work of translators. Editors fine tune a text before it is delivered to the client, ensuring that it is of high quality, that it is accurate and written in an appropriate style. Editors will look for orthographical and typographical errors and will make appropriate corrections. They are also responsible for ensuring that the original meaning of the text is retained and is expressed in authentic natural-sounding language, any quotations included are referenced accurately and any style-guides used are adhered to.
• Transcreation and copy-writing
There are times when translators will be called upon to be more creative and rather than work from a finalised source text, they are required to use their cultural knowledge to adapt a source text when necessary to ensure that it will function in the target culture as intended. This can often mean changing a text substantially from the original and requires the translator to have a thorough understanding, not only of the languages and cultures in question, but also of the purpose and function of the text. The translator must 'translate' the text and at the same time 'recreate' it. It may be that there is no concrete source text at all, but rather a comprehensive set of instructions from a client about what it is that they are wanting to achieve. This type of work offers much more scope for creativity and many translators offer a combination of services including transcreation and copy-writing.
• Further academic study
Some graduates choose to continue their academic study and embark on a PhD programme in a field related to Translation Studies. Students who choose this option will either apply for funding or self-fund their programme.
To find out more here about the University of Exeter's MA Translation Studies course.