In this post, we hear from one of the University of Exeter project team members, Helen John: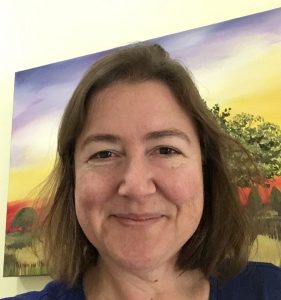 I arrived in Namibia from the UK in mid-March and will be here throughout our 'Disability in Namibia' networking project, which is now extended until the end of May 2021. I've been visiting Namibia since 1997 and have been doing research here for the past eight years, so I'm delighted to be back and that this project is up and running. This is an excellent opportunity for the University of Exeter to collaborate with the University of Namibia (UNAM) and to build links with universities in neighbouring countries. Before we went into Coronavirus lockdown, I was lucky enough to meet the UNAM team, and it was great to get together with our new colleagues face-to-face and to hear about each other's interests and expertise. It's clear that there are so many ways in which this network and our Disability in Namibia project can benefit from such diversity across all of our specialisms – health sciences, religious studies, development, economics, biblical studies, education, gender studies – the list goes on!
My focus areas in connection with this project are Contextual Bible Study and Owambo cultures in Namibia's North-Central region. For me, that means interpreting New Testament texts with community groups in Owambo and exploring with participants the relationship between local culture and interpretations of the Bible. Particular topics that I focus on are embodiment, personhood and gender. my PhD fieldwork was also undertaken here: https://brill.com/view/title/54150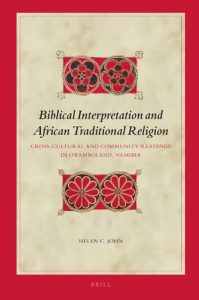 I am now based in Owambo and am focusing on perceptions of disability and attitudes to disability in local culture. Having done previous research into illness and healing in this area, the move towards disability issues is a really interesting progression. It seems to me that properly understanding religious and cultural responses to disability is key to eradicating marginalisation of people living with disabilities. Later in the year, I hope to convene a rotation of community groups (women, men, children) to generate discussions on disability themes – stigma, contagion, cure, inclusion – and to gauge attitudes to disability in general as well as in its particular forms. I will also be seeking interviews with people with disabilities, disability activists and church representatives to get a sense of the wider landscape of disability in the North of the country.
I am really looking forward to meeting members of the network at our December workshop (which we hope will be an amalgamation of the July and December meetings) and to further establishing our collaborations – we are delighted to have network members already in Namibia, the UK, South Africa, Zimbabwe and Zambia. Let's hope that we can add more scholars and stakeholders to the list both within and beyond those borders.
In the meantime, stay safe and well!  Best wishes, Helen