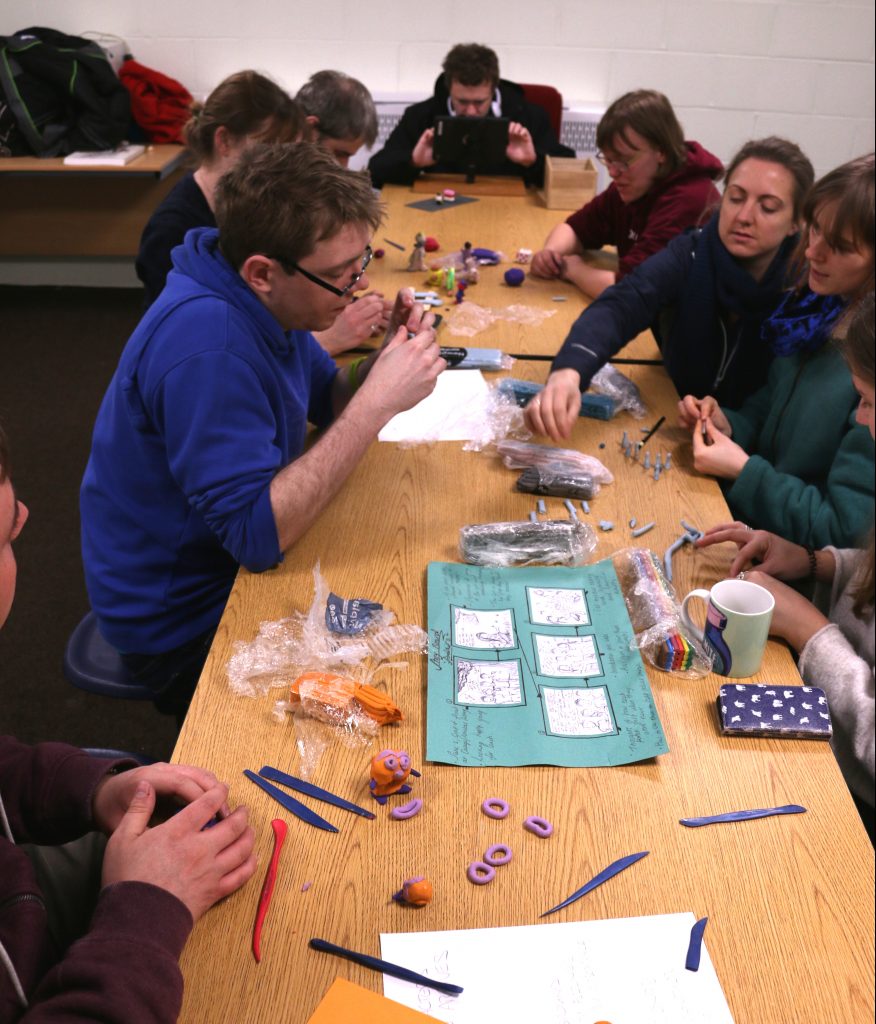 The final workshop has come and gone. I've really enjoyed these six and would rather like to return to Lynx to do more.
For this last session in this series we attempted something a bit more grandiose. A culmination of that which had been learned in the previous weeks. A group project. The subject, suggested by Lena at NAS was meeting new people/being the new person. As a group we discussed what that is like and based on that came up with a simple scenario. A person approaches a group of people, says hello, gets invited to go bowling and subsequently goes bowling.
Once we had our scenario worked out we wrote a list of the things we would need and divvied up their production among the group. Since we have left all of the things made by the group in previous weeks with the Lynx Centre we already had a ready made cast, but the main character was made from new.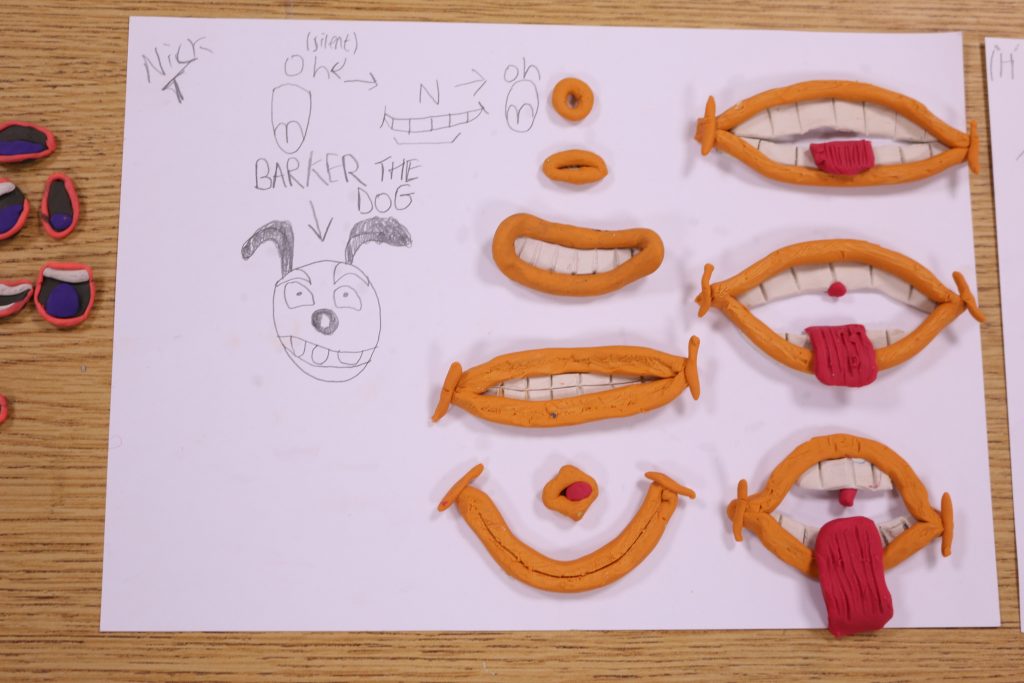 The initial plan was to show how our character is feeling with a series of close ups of their face. Time however was not on our side. It is rather difficult and time consuming to portray complex, subtle emotions even for an experienced animator so instead we opted to use the slightly cheaty medium of the 'thought bubble' to more easily communicate the characters thoughts and feelings. We did get to use the close up trick to show the perhaps less nuanced sad face to happy face later on in the film though.
Eleven thirty rolled around and the group went off to film club, their animation only half finished. Not an achievement to be sniffed at though. Much of the first session was spent writing the story and making models and thought bubbles. Group 2 came to the rescue and finished the film off, completing the introduction sequence and adding the bowling and close up shots.
I have been really impressed by how much these groups have achieved across these relatively short sessions. The Lynx iPads have istopmotion of them and we have left them with all of the models that have been made over the six weeks so I really hope at least a couple have picked up the taste and carry on making things.