St Mark's House in Newport, Gwent was the next destination for our workshops, this time with the National Autistic Society group who meet there regularly. We had the regular plasticine table that proved as popular as ever with carers and clients alike. It's really nice and social just to roll dough and chat. Before long, hey presto, you have something you can animate on the Ipad using the I Stop Motion software.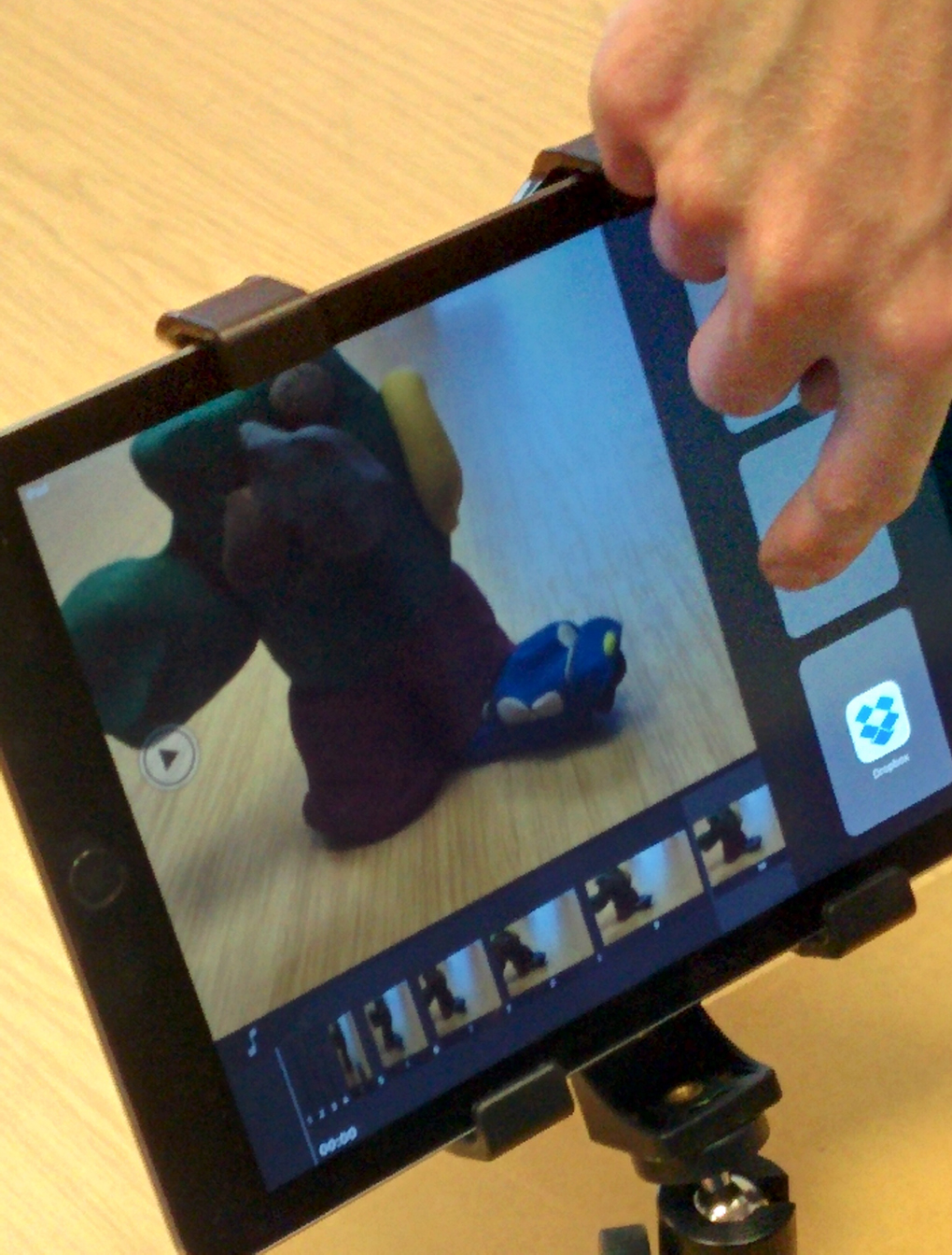 Notice we've clamped the Ipads to the tables using a piece of wood and g–clamps, this saves damaging the table and keeps them still and free of jolting and jogging.
We also had roving two Ipads that clients could take anywhere in the building and interact using the ReacTickles Magic and Somantics Software from Cardiff School of Art and Design and Cariad Interative. This amazing program allows the user to touch, gesture and use sound to create movement and reaction on the screen. We monitored the use from two laptops and recorded some of the sessions.
For a bigger more dynamic experience we used another Cardiff School of Art and Design and Cariad Interactive program, Somantics, and a projector, screen and Xbox 360 Kinect camera to capture physical movement. The set up was a real attraction, causing traffic jams as centre users passed by.
A big thank you to animators and facilitators Dominic Pitt, Sophie Marsh and Lizzie Watts for their excellent support throughout the workshop series.