Maternity Network members
Meet the members of our Slavic Maternal Fictions network – and some of their research.
Professor  is Professor Emerita at Eastern Illinois University in Charleston Illinois, where she taught American Literature and Film Studies for thirty years. She is the author of many scholarly articles and books, including Reel Rituals (1999, Popular Press),  Edith Wharton on Film (2007, Southern Illinois Press), Pregnancy in Literature and Film (MacFarland Press, 2014), and "Wharton to Hemingway to Highsmith" in Wharton, Hemingway, and the Advent of Modernism (2018, LSU Press) .  Currently she teaches in the OLLI program at the University of Illinois at Urbana Champaign, and she continues to study and write about how pregnancy behaves in literature and film. You can hear Professor Boswell here participating in a recent radio programme with the author Louise Erdrich.
Dr is a scholar of Slavic studies and art history at the University of Calgary with a focus on several fields, such as print culture, word and image, women art collectors, and art of trauma within East European region. Her research was funded by the Russian, East European, and Eurasian Center, University of Illinois at Urbana-Champaign, and by the Hoover Institution, Stanford University. She has presented at major international conferences, such as ASEEES (Association for Slavic, East European, and Eurasian Studies); CAA (College Art Association); IAWIS/AIERTI (International Association of Word and Image Studies); UAAC (Universities Art Association of Canada); CAS (Canadian Association of Slavists); ACLA (American Comparative Literature Association) and many others. She also contributes to the academic community as Book Review Editor for H-Net – in 2016-2017 she was Book Review Editor for H-Russia, and since 2017 she is Book Review Editor for H-SHERA (Society of Historians of East European, Eurasian and Russian Art and Architecture) Reviews. In addition, she is an Editorial Board Member for East/West: Journal of Ukrainian Studies.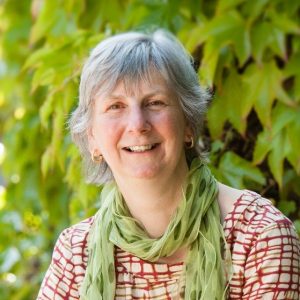 Professor Melanie Ilic is Professor of Soviet History in the School of Education and Humanities at the University of Gloucestershire (UK) and Honorary Senior Research Fellow at the Centre for Russian, European and Eurasian Studies, The University of Birmingham (UK). She is a founder member of the British Association for Slavonic and East European Studies (BASEES) Women's Forum. She has published widely in the area of Soviet women's history. Her book Soviet Women – Everyday Lives (Routledge, 2020) is based on an extensive reading of women's narratives and includes the chapter 'Reproductive health and maternity' (pp. 109-129).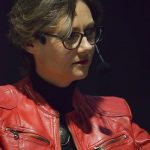 Dr is Associate Professor in French/Francophone and Migration Studies at Vilnius University. Eglė is interested in processes of gendered and transnational identity production and representation. She specialises in motherhood studies, transnational and migrant women's writing in Lithuanian, French, and English with a particular interest in migrant mothers' subjectivities, aspects of linguistic and cultural transmission and career progression of educated migrant mothers. Together with Kate Averis and Catherine Mao, she edited the collection of essays Transgression(s) in Twenty-First-Century Women's Writing (Brill-Rodopi, 2020), two special issues on contemporary women's writing in French and authored eleven peer reviewed articles. She is the author of the monograph Svetimos ir Savos (Strange and Familiar, Vilnius University Press, 2012) and co-author (with Marina Cavazza) of the book Portrait of a (Working) Mother (Georg, 2019). She is currently coordinating the Horizon 2020-funded MotherNet project, which is based at Vilnius University and is run in collaboration with Maynooth and Uppsala Universities.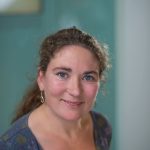 Dr (University of Exeter) lectures in Russian language and literature. She is writing a monograph called Hideous Agonies: Myths of Maternity in Russian and Comparative Literature, which analyses how and why male writers (focussing on Russian authors of the nineteenth and twentieth century) depict the maternal experiences of pregnancy and childbirth. Her article "Dostoevsky's Forgotten Children: Lost Babies and Baby Loss in The Adolescent" appeared in Slavonic and East European Review 99:1 (2021), pp. 98-123.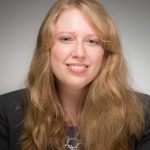 Melissa L. Miller, PhD, is Assistant Teaching Professor and Director of Undergraduate Studies in Russian at the University of Notre Dame. She also teaches in the Medicine and the Liberal Arts program in the Reilly Center for Science, Technology, and Values at the University of Notre Dame. Her articles have appeared in The Russian Review and The Slavic and East European Journal and she is the co-editor of the forthcoming volume The Russian Medical Humanities: Past, Present, and Future. Her research interests include the medical humanities, science fiction in Russia and Eastern Europe, gender studies, and Second Language Acquisition.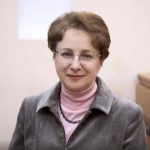 Professor Natalya Lvovna Pushkareva is an Honorary Professor, Chief Researcher, Head of the Centre for Women's and Gender Studies at the Institute of Ethnology and Anthropology of the Russian Academy of Sciences, Honored Scientist of the Russian Federation, and one of the twenty most cited historians in Russia (according to the Russian Science Citation Index). Her areas of interest include the history of everyday life, gender history, the history of family relations, the social anthropology of the academic community, and the history of sexuality in medieval, modern and contemporary Russia. In 2000-14 she was Editor-in-chief of the Social History yearbook. Currently Deputy Editor-in-chief of the Scopus (Q3) indexed journal Woman in Russian Society, she is also President of the Russian Association for Research in Women's History, established in 2003. She has authored over 500 publications, including over 10 monographs, including: Women of Ancient Rus (Moscow: Mysl, 1989); Women in Russian History from the Tenth to the Twentieth Centuries (New York: M.E.Sharp, 1997); Russian Woman: History and Modernity (Moscow: Ladomir, 2002); Gender Theory and Historical Knowledge (St. Petersburg: Aletheya, 2007); and Sweeping Up Prohibitions: Russian Sexual Culture of the XI-XX Centuries (Moscow: UFO, 2020).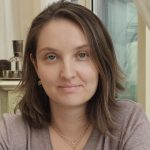 Dr Svetlana Ruseishvili is currently lecturing in sociology at the Federal University of São Carlos, Braxil. She previously studied at MGU in Moscow, the École des Hautes Études en Sciences Sociales in Paris, and the University of São Paolo, where she obtained her PhD. Dr Ruseishvili specializes in migration and refugee studies, and since 2012 she had researched the history of Russian migration to São Paolo. (Some of this research can be accessed here.) She is currently pursuing an additional academic interest in birth tourism and reproduction mobility, focussing on the growing numbers of Russian-speaking women who travel to Latin America, including Brazil, to give birth. According to her research, while many such women are motivated by the wish to increase their children's future mobility by obtaining a Brazilian or other Latin American passport for them, others are attracted by the opportunity to give birth under more humane medical supervision than may be accessible in their home nation.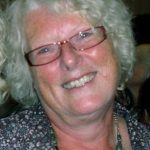 Professor Gill Rye is Professor Emerita at the Institute of Modern Languages Research, University of London, where she was Director of the Centre for the Study of Contemporary Women's Writing (2009-16) and where she also led the AHRC-funded cross-cultural, interdisciplinary Motherhood in post-1968 European Literature Network. She has published widely on contemporary women's writing in French, specializing in representations and narratives of motherhood. She is author of Narratives of Mothering: Women's Writing in Contemporary France (University of Delaware Press, 2009), and co-editor of three cross-cultural and interdisciplinary volumes on motherhood (Women's Studies International Forum, 52, 2015; Religion & Gender, 6:1, 2016; Motherhood in Literature and Culture, Routledge, 2018). She is also series editor of the Studies in Contemporary Women's Writing book series, published by Peter Lang.
Dr lectures in the Department of Russian and Czech at the University of Bristol. Her research interests can be summarised as the continuities between late nineteenth-century culture and the interwar period; transnational European Modernism and the Avant-garde; interactions between narratives of the body (and/or body politic) and the arts; and interactions between different art forms, especially between literature, cinema and art. Her Ph.D. research, which was funded by the South, West and Wales Doctoral Training Partnership, examined portrayals of medicine in Czech- and Russian-language literature and cinema of the 1920s and early 1930s. It looked particularly at the role of medicine in the post-First World War and post-Revolution project of regeneration, and its connections with the perceived degeneration of the fin de siècle. The project, which she is currently preparing for publication, focused on four particularly prevalent medical themes in the literature and cinema of the interwar period: syphilis, nervous illness, surgery, and the medicalisation of childbirth. While the focus of the thesis was on Russian and Czech interwar literature and cinema, Julia's research took in nineteenth-century Decadence, Naturalism and Realism as well as many different manifestations of Modernism and the Avant-garde.