Breathing Into Marble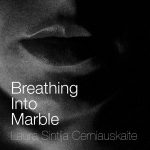 "Breathing into Marble" is a seminar  at the University of Vilnius, Lithuania, open to the general public, on adoptive parenthood, organized by the Slavic and East European Maternal Studies Network Co-Investigator, Dr Egle Kackute. The cultural focus will be the adoption-centred novel Breathing into Marble by Lithuanian author Laura Sintija Cerniauskaite and also its screen adaptation, which will be shown the same day at Vilnius's iconic Pasaka Arts Cinema. Speakers will include the author, film director, at least one actor from the film, and a representative from a Lithuanian adoption agency.
Registration will be free and open to all. A link will be made available closer to the deadline.