Professor Catherine Leyshon, our Principal Investigator, was able to travel for the first time since our project launch in early 2020. She referred to her trip as the "Grand Tour"! We asked her to write about her journey to East Sussex and subsequent visit to Laakdal in Belgium, and give us a writerly flavour of what those places look and feel like, since we've been unable to visit. Here's part one, starting in Rye, East Sussex. More posts to follow!

I arrive at Rye station in afternoon spring sunshine opposite Jempsons, which looks to be a well-stocked grocery store/deli with attractive displays. It's a short walk to the Ship Inn through the historic redbrick town centre. It's rush-hour in Rye, with children eagerly getting on the train home from school. The offices of the Bluebird care agency remind me that Rye has an aging population, many of whom suffer from isolation and loneliness. This is why Rye is part of HAIRE, along with the nearby town of Robertsbridge, both in the county of East Sussex.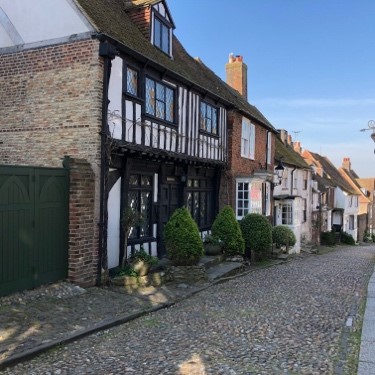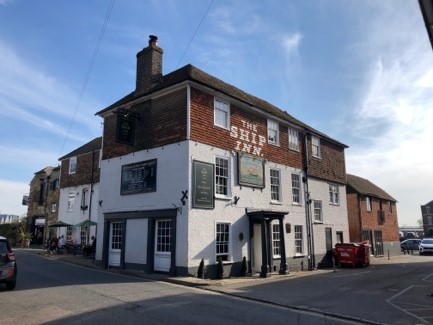 I turn off the delightfully named Wish Street onto Wish Ward in the direction of a disused factory, a piece of industrial heritage referencing the area's past. A former bakery, it now houses a pottery. I walk past picturesque redbrick and half shingle houses. The pretty townhouse along a cobbled street with a new Jaguar parked outside tells a story that I'm only too familiar with from Cornwall where the picturesque rural setting can hide great disparities in wealth. Mermaid Street, with its ancient, rounded cobbles, opens up to my left. The Ship Inn – my destination after 7 hours traveling from Cornwall, sits in an attractive riverside location. After dumping my bags, I go for a run along a levee between the river and a nature reserve. It's a lovely part of the world – startlingly flat compared to Cornwall.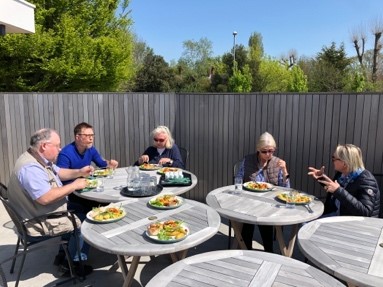 The next day, I meet four volunteers from HAIRE and the team from East Sussex County Council, Rother Voluntary Action, and Lorna Ford, the new Deptuty CEO from Rother District Council. We all feel thrilled to be able to meet up after two years on Teams. In that time, 16 volunteers have been recruited and trained, 76 Guided Conversations have been held and more than 200 hours of information about health and wellbeing have been used in the research analysis. Key themes prioritised through the innovation process are loneliness, accessing information, life transitions, and staying active.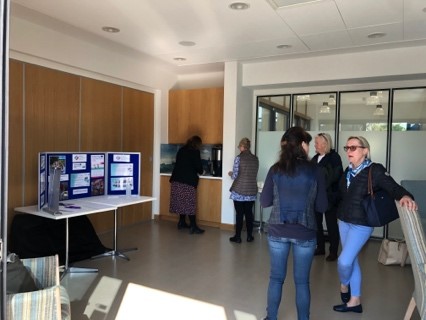 We have a great meeting, discussing the volunteer experience of using the HAIRE toolkit – especially the Guided Conversation – and the legacy of HAIRE which will be felt through the pilot projects in Age Friendly Rother, now officially a part of the World Health Organisation's Age Friendly Community programme.