This month's blog comes from our HAIRE colleagues at the University of Artois, who have innovated a new research institute dedicated to the study of healthy ageing.
Thanks to Julie Varlet at the University of Artois for this contribution to our team blog, and thanks to our intrepid intern Valentine for the excellent translation (which you will find if you scroll down.) Contact details for the team at the University of Artois are included at the end of the English translation. 
Permettre aux personnes âgées de rester à domicile tout en favorisant le lien social est un défi pour notre société et nécessite une gamme de services adaptés et un savoir-faire innovant. L'université d'Artois, entend y contribuer grâce au Cluster Senior University, un institut de formation et de recherche, dont la formation « Management Sectoriel – Parcours Cadres de direction des établissements du secteur social et médico-social ».
La formation se donne pour objectif de former les futurs directeurs et cadres de direction du secteur social et médico-social en assurant une montée en compétences et en qualification dans un secteur qui ne cesse d'évoluer.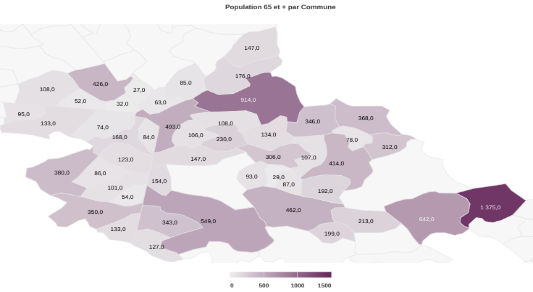 Elle vise à assurer une prise en charge de qualité des publics vulnérables. L'objectif de la formation est de former les professionnels de demain capables de répondre aux nouveaux besoins et aux nouvelles attentes des seniors. L'enjeu de la recherche est de permettre des innovations au service de la qualité de vie des seniors. Cependant, avant d'entreprendre toutes actions visant à favoriser leur maintien à domicile tout en luttant contre leur isolement en milieu rural, il était nécessaire de comprendre l'environnement dans lequel ces personnes évoluaient. Ce fut le challenge pour l'année 2021 pour les 22 étudiants issus du Master 1 « Management sectoriel ».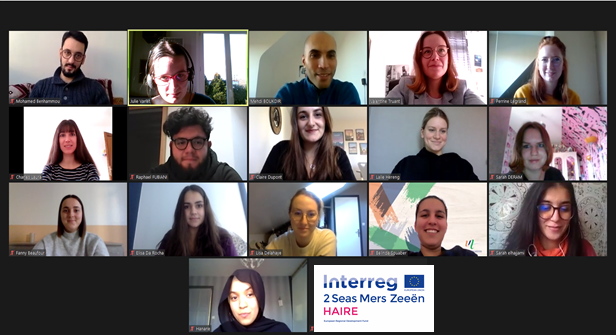 Ceux-ci ont travaillé en collaboration avec les partenaires des Flandres Intérieures afin de produire un diagnostic démographique, de l'accessibilité et des services du territoire par le biais de la boite à outils HAIRE. Tout l'enjeu de ce travail repose maintenant sur les actions à mettre en œuvre afin de lutter contre cet isolement rural en Flandre Intérieure.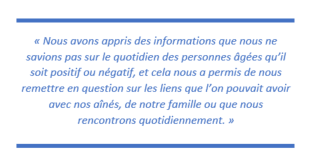 Favoriser le maintien des personnes âgées au domicile tout en étant en mesure de répondre aux besoins des publics fragiles et dépendants constituera d'ailleurs leur problématique future.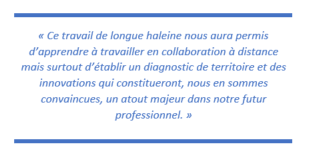 Ce pourquoi les étudiants du Master étudient actuellement une gamme d'innovation sociale, en rupture par rapport à l'existant ou se basant sur une solution existante pour significativement l'améliorer. Ces nouvelles solutions, intégrant les besoins repérés dans le discours des personnes âgées, seront proposées aux partenaires français lors des ateliers CREATE, voués à la conception d'innovations locales.
____________________________________________________________________
The Senior Cluster University: a training and research institute
Enabling older people to stay at home while strengthening their social connections constitutes a major challenge for our society, one that requires an array of tailor-made services and innovative skills. The University of Artois figured out a way to rise to the task: we created The Senior Cluster University, a training and research institute that offers the training programme 'Leadership and Management Course in Health and Social Care'.
This course aims to:
train future directors and executives in Health and Social Care by improving their skills and qualifications in a sector that is constantly evolving.
ensure that vulnerable groups are properly taken care of.
train future professionals so they can tend to the ever-evolving needs and desires of older people.
foster innovation for the benefit of the quality of life of older people.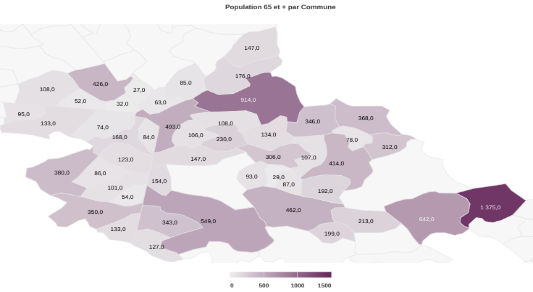 However, before we could undertake actions to combat isolation in rural areas and enable older people to stay at home, it was essential that we first gained a better understanding of the environment these people lived in. This is precisely what the 22 students who completed their 'Master 1: Leadership and Management' aimed for in 2021. They worked alongside partners in the Flandres Intérieures [area in the Hauts-de-France region] to make a 'demographic diagnosis' of the accessibility and services particular to each locality using the HAIRE toolkit. The study's significance and practical utility will be brought to bear through the initiatives that are to be put in place to combat rural isolation in Flandre Intérieure.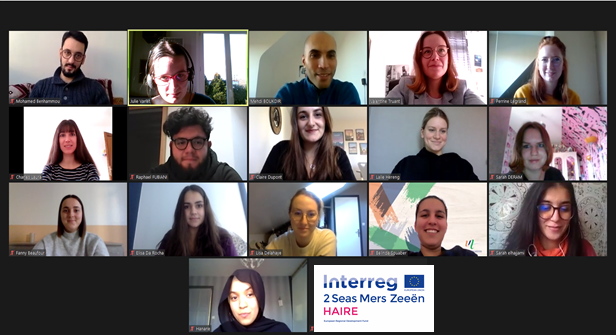 The next challenge will be to enable older people to stay in their own homes, and to tend to the needs of vulnerable and dependent groups.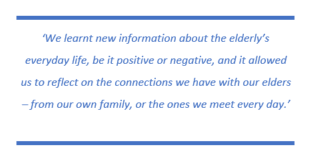 The Masters students are therefore studying a wide range of innovative social initiatives; some of them are a clean break from existing solutions, while others are based on existing solutions with the aim of improving them significantly. These new solutions,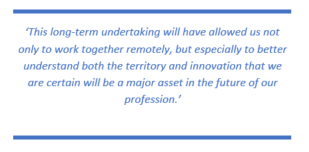 which take into account the needs that older people have expressed in conversation, will be brought forward to the French partners during the "CREATE workshops", which are all about ideating local innovations.
For further information, please contact:
Julie Varlet, Post-doctorante  06 37 62 59 96
Cécile Carra, Professeure des universités, responsable scientifique