Below is the French translation of an earlier blog post in English detailing the progress of HAIRE in the parish of Feock, one of our UK pilot sites. Thanks as always to our University of Exeter intern, Valentine Naude.
Cathy Whitmore, responsable administrative dans la paroisse civile de Feock au Royaume-Uni, est une interlocutrice fondamentale pour les différents membres de sa communauté. Durant cette dernière année, elle a passé le plus clair de son temps à répondre aux appels téléphoniques et à mettre en place des mesures d'assistance pour les membres de sa communauté – tout au long des divers confinements ainsi qu'au terme de ceux-ci. Elle a également rassemblé les points de vue de tous les intervenants qui jouent un rôle dans le perfectionnement et le développement de produits et de services visant à améliorer la vie des personnes âgées – et avant tout, les points de vue des personnes âgées elles-mêmes. Le projet HAIRE a donné l'opportunité aux résidents de parler de sujets qui leur tiennent à cœur.
Pendant cette période difficile, le projet a donné de la motivation, de l'énergie, et de l'assurance à tous ceux qui ont fait du bénévolat et travaillé au sein de la communauté, y compris les commerces, les écoles et les groupes religieux. L'esprit communautaire a été mis à rude épreuve tout au long de la pandémie ; dans un précédent article qui traitait de la bonté des bénévoles au plus fort de la crise COVID, nous remarquions que 150 bénévoles se sont portés volontaires pour venir en aide aux autres villageois. Pour cette raison, Feock n'a pas eu la moindre difficulté à recruter des « Aidants HAIRE » – il s'agit des bénévoles qui viennent à la rencontre des personne âgées pour mieux comprendre leurs attentes et leurs besoins. Il y a même eu un surplus de 50% en matière d'Aidants HAIRE recrutés dans la paroisse civile, ce qui a surpassé toutes les attentes.
Une interview récente, réalisée à Feock avec la bénévole Sue Thomas, est parue durant l'évènement en ligne « Virtual Voyage », créé par Interreg 2 Mers – qui finance notre projet – à l'occasion de la Journée de la Coopération Européenne le 21 septembre 2021. Sue a rejoint le projet dans l'intention de venir en aide à la communauté locale. Dans le cadre du processus de préparation des Aidants HAIRE, elle a suivi des séances de formation visant à inculquer aux bénévoles des compétences d'écoute, d'interview, de protection et d'autres encore, qui pourraient bénéficier non seulement aux individus, mais aussi à l'ensemble de la communauté. Alors qu'Interreg mettait en valeur le travail de tous ceux qui se trouvent sur le terrain à travers la zone européenne des 2 Mers, nous avons eu un aperçu des résultats obtenus par les bénévoles de Feock. Vous pouvez accéder à l'interview de Sue sur YouTube ici.
Selon Cathy, le projet a créé un point de ralliement pour les personnalités notables de la communauté – celles qui tissent des liens sociaux et celles qui les influencent. Il s'agit de personnes qui faisaient déjà du bénévolat, en proposant et en dirigeant des activités de groupe, et les membres des conseils, par exemple – toutes des personnes qui ont un intérêt direct dans l'amélioration de la vie de nos séniors. Travailler ensemble sur le thème central du bien vieillir permettra à terme d'ouvrir la voie à des solutions plus solides et interconnectées. La paroisse civile de Feock est constituée de plusieurs communautés, et le projet HAIRE leur a permis de se considérer comme une seule famille de villages réunis dans la paroisse civile de Feock, avec des problèmes et des préoccupations similaires, plutôt que des entités indépendantes sur une échelle d'importance et de statut, afin que plus de personnes puissent bénéficier des initiatives locales.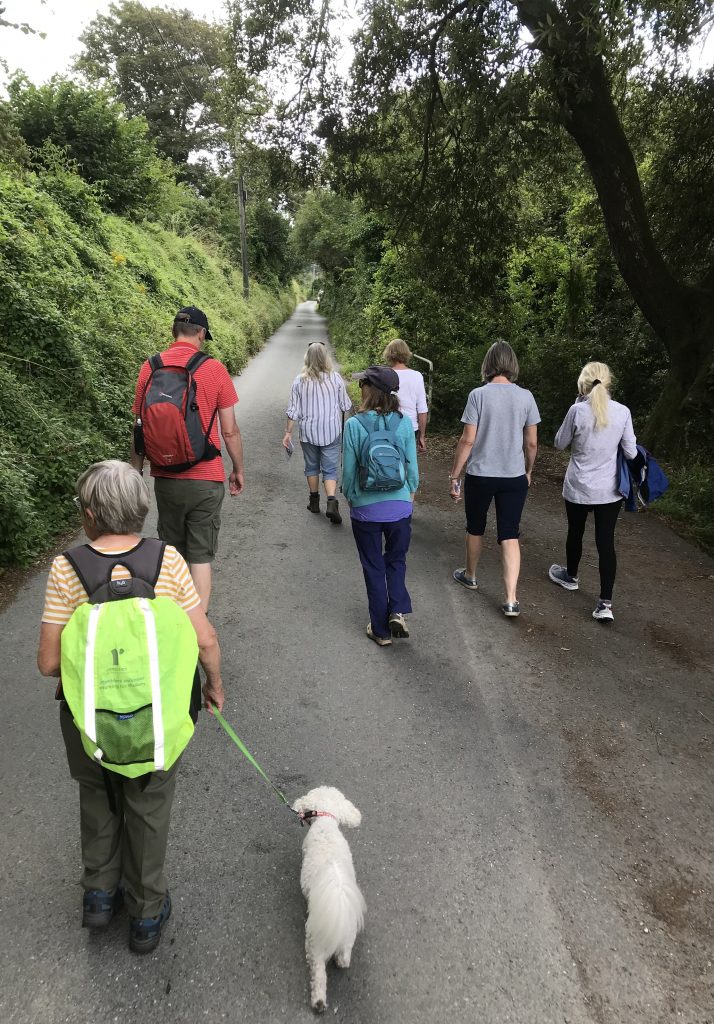 Le projet HAIRE a inspiré ses nouveaux participants et les a incités à présenter leurs idées et proposer leur aide. Un projet intergénérationnel a été lancé par un artiste local qui a découvert le projet HAIRE en discutant avec l'équipe, et ils sont maintenant en train de planifier un « Festival Memory Shanty ». Les séniors de la communauté feront le récit de leur vie et partageront leur point de vue unique avec des écoliers, qui travailleront avec des musiciens pour composer des chansons de marin basées sur les vies réelles de leur communauté. De manière générale, le projet HAIRE a donné l'opportunité aux gens de faire preuve de créativité et d'originalité – il n'y a « pas de mauvaise idée ». Il y a quelque chose de très puissant à voir les idées des uns et des autres se transformer en action positive.
Les conversations avec les participants ont amélioré notre compréhension des changements qui jalonnent le cours d'une vie, et de leur impact à un niveau multigénérationnel. Le vieillissement nous impacte tous, pas seulement les « personnes âgées ». Le danger d'un monde qui se rétrécit au fur et à mesure que l'on vieillit, nous exposant à la solitude, est largement reconnu. Sachant cela, les individus peuvent commencer plus tôt à planifier leur avenir, avec la participation d'organismes d'assistance.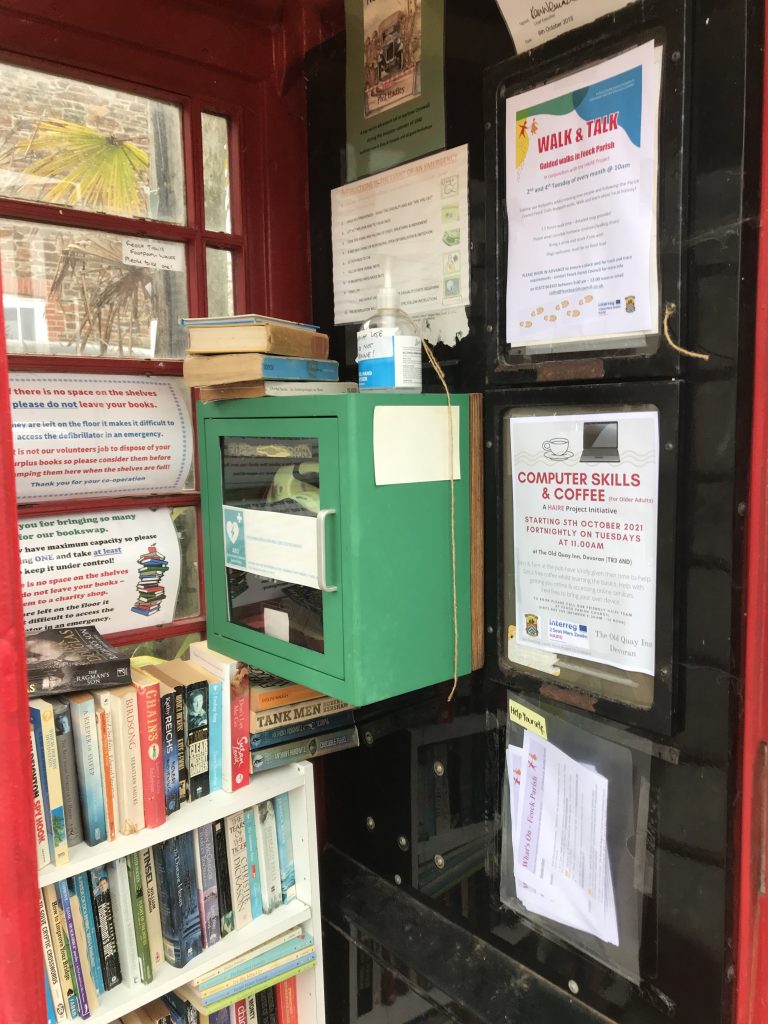 Tous les sites pilotes visent à améliorer les services qui sont déjà en place et qui jouent un rôle important, ainsi qu'à établir un lien avec eux. A Feock, l'importance et la disponibilité croissantes de la prescription sociale permet aux résidents d'être dirigés vers des activités locales pour une multitude de raisons différentes, par exemple la perte d'un être cher, l'anxiété ou la solitude. Les bénévoles du projet HAIRE sont disponibles pour se mettre en binôme avec des membres de la communauté en fonction de leurs intérêts – par exemple la natation, le jardinage ou la promenade. Les bénévoles les accompagnent en leur tenant la main (métaphoriquement) pour les aider à découvrir ou redécouvrir certaines activités sociales, et ainsi développer confiance et relations. L'équipe a développé une liste « Que se passe-t-il ? » et un « Répertoire des groupes, services, et assistances téléphoniques » pouvant être envoyés aux résidents, qui sont plus tard contactés par téléphone et se voient offrir la possibilité de conseils supplémentaires et d'assistance s'ils en ont besoin à l'avenir. Toutes les activités organisées dans la paroisse civile sont annoncées et révisées de façon régulière dans un format accessible et inclusif.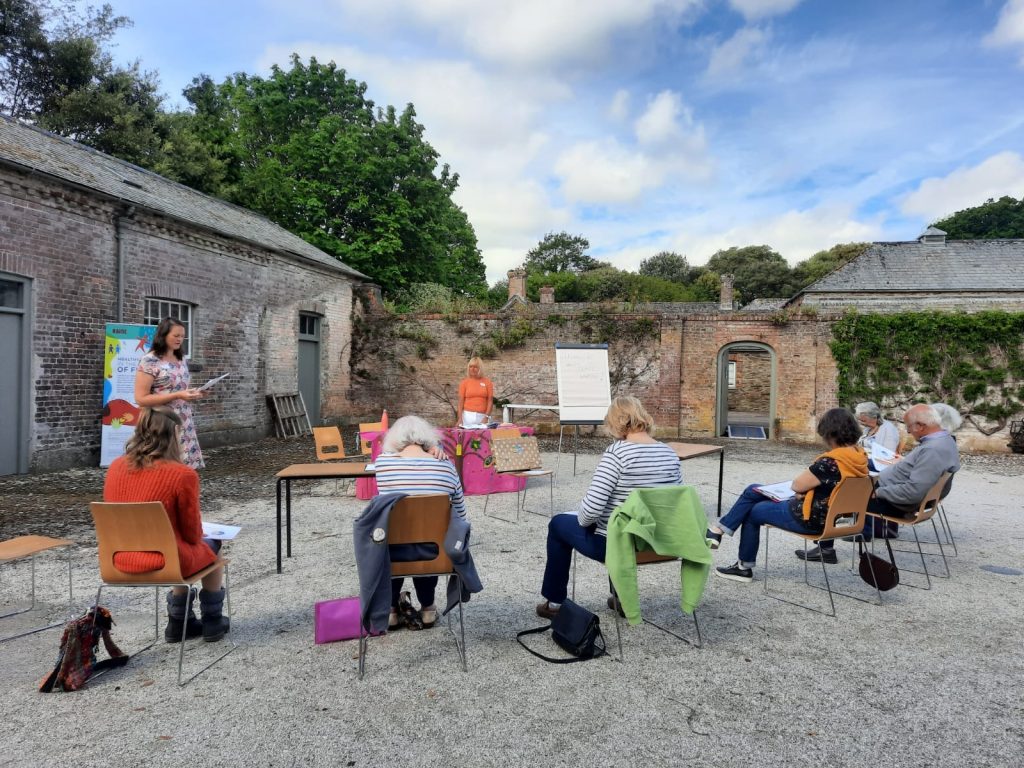 Les ateliers CREATE qui ont eu lieu pendant la période estivale ont rassemblé tous ces individus dans un espace de tolérance pour qu'ils puissent partager leurs idées, exprimer leurs opinions, et se sentir écoutés et respectés. Le projet HAIRE a pu répondre aux remarques et à la demande en solutions rapides qui pourraient être développées sur le long terme. Il faut noter que le travail de vérification autour de la pertinence des services existants et le travail de création de nouveaux services ne s'arrêteront pas quand l'étude touchera à sa fin. Les communautés impliquées sont en train de développer un type de compétences et d'opportunités qui peuvent réellement changer les choses, et qui pourront évoluer avec leur temps jusqu'à garantir une culture d'écoute et d'apprentissage aussi naturelle que florissante, qui engendrera une action positive et adaptée aux personnes âgées.
Le projet HAIRE fait appel à ses intervenants à intervalles réguliers et de façon différente tout au long du projet, tandis que nous continuons de promouvoir un changement global et durable du système ainsi que d'amorcer et de développer des modèles innovatifs de prestation des services. Dans cette perspective, nous organisons régulièrement des réunions de groupe pour établir une ligne directrice, par exemple la « HAIRE Action Group Meeting » de la paroisse civile de Feock, qui a eu lieu en Septembre 2021.