Professor Catherine (Kate) Leyshon, our Principal Investigator, was able to travel for the first time since our project launch in early 2020. She referred to her trip as the "Grand Tour"! We asked her to write about her journey to East Sussex and subsequent visit to Laakdal in Belgium, and give us a writerly flavour of what those places look and feel like, since we've been unable to visit. Here's part two: her first glimpse of Laakdal. More to follow!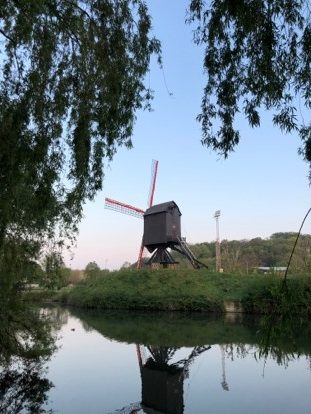 I arrive on the Eurostar in Brussels and pick up a hire car for the drive to Diest, the town where I am staying about 25 minutes away from the municipality of Laakdal, in the province of Antwerp. The municipality comprises the towns of Eindhout, Veerle, Vorst, Varendonk and Vorst-Meerlaar, all of which are involved with HAIRE. Diest is a pretty, well-kept town with narrow cobbled streets and new buildings tastefully blended into its historic town-centre. I take a walk up through a leafy park and back through the town square, lined with canopied restaurants where diners are enjoying the warm spring evening.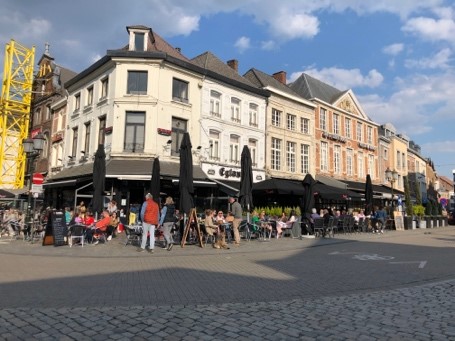 The next day, I drive to Vorst in Laakdal. Initially my car's sat nav wants to take me to Vorst near Brussels but I realise this is in completely the wrong direction! I drive out of Diest and I'm quickly into the flat, farmed landscape of this part of Belgium. The road is straight and quiet. As I reach Vorst, I notice how quiet and tidy it is. We are meeting in the fantastic Gemeentehuis. Recently constructed and serving the whole municipality, it contains the library, a post office, meeting rooms, the only bank machine in town and some local council functions.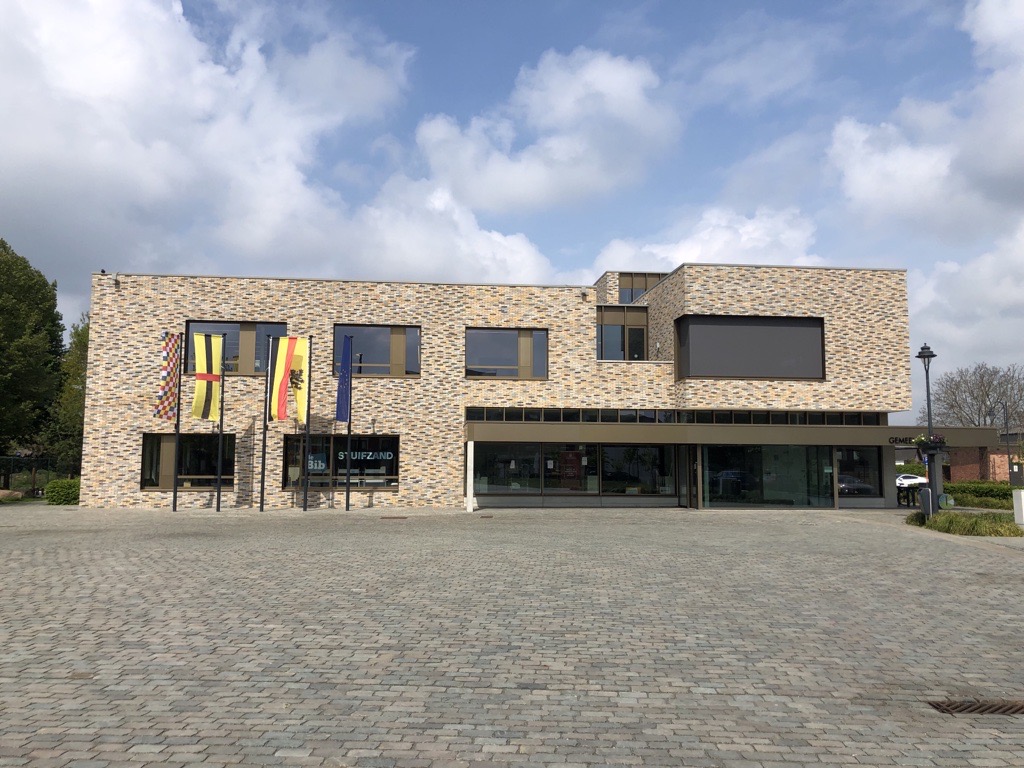 I meet four volunteers who have some fascinating insights into their experience of using the HAIRE toolkit. They are very generous with their knowledge, and – with a retired Alderman amongst their number – we have an in-depth discussion about new models of service design and delivery. The issues in this part of rural Belgium are familiar across the project: people growing older sometimes become less confident and stop going out as much. They become isolated and suffer some consequences to their overall wellbeing. The Guided Conversation has helped to reconnect them to the community. The partners are especially looking forward to taking ownership of a new minibus; transport here is very limited – it's no surprise that getting around is a problem in all our pilot sites.