One of the aims of HAIRE is to develop new models of service delivery for older people. In April and May of this year, we began our CREATE process, a participatory journey for stakeholders to develop social innovations. We wrote about this here in English and French (courtesy of Valentine Naude, our French intern). The university runs a Masters degree in Translation Studies, and as a result we now have this blog in a third language – Spanish! – thanks to student Amanda Ferguson.
CREATE: Nuevos modelos de prestación de servicios para personas mayores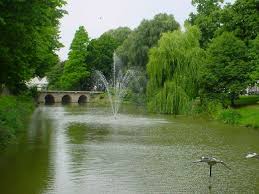 Ha sido una primavera fría y recia para todos los miembros de la comunidad HAIRE: el Reino Unido registró la temperatura más baja en abril desde 1922. Sin embargo, hoy brilla el sol y nos sentimos más esperanzados mientras nos preparamos para el verano y la apertura de nuestras comunidades. A finales de abril, los colaboradores de HAIRE habían elaborado los primeros borradores de los informes comunitarios de nuestras zonas piloto, que combinan la información obtenida en las conversaciones guiadas, los planes de acción y el análisis de los barrios. Nuestros colaboradores se preparan ahora para nuestro próximo gran reto: crear conjuntamente una prestación de servicios innovadora en los lugares piloto y fuera de ellos que responda a los retos identificados en sus zonas. Algunos retos son exclusivos de los centros piloto y otros se derivan de problemas comunes en la Europa rural.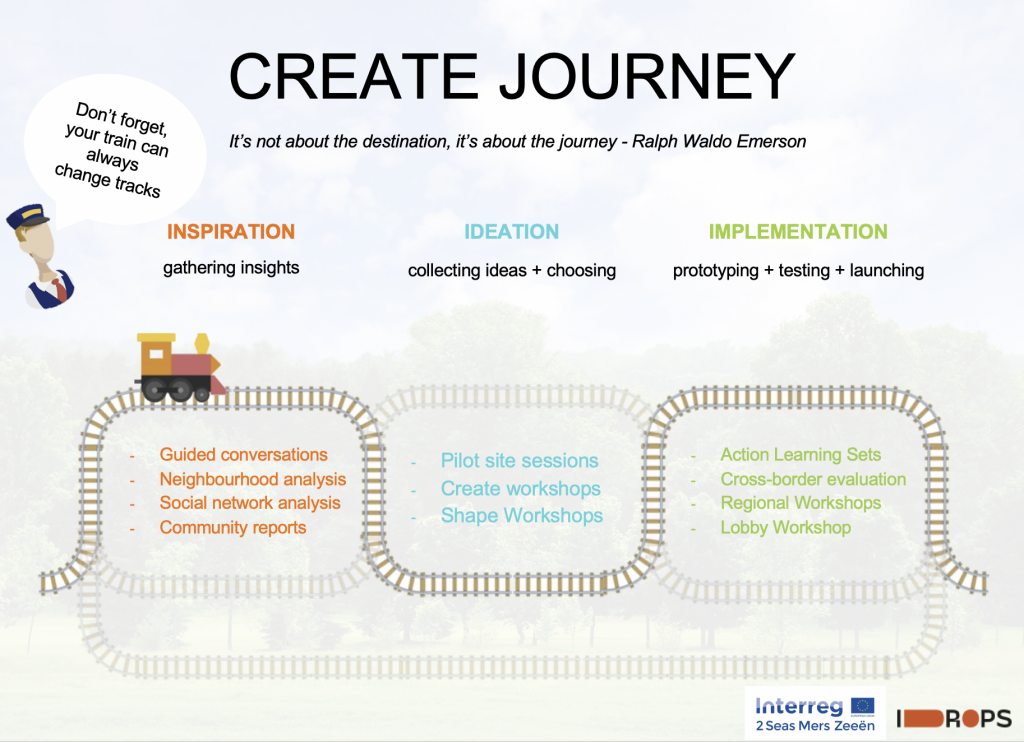 A lo largo del mes de mayo, los colaboradores han recogido ideas y se han reunido con sus voluntarios, partes interesadas y comunidades de una manera extraordinaria. Por ejemplo, en East Sussex, los facilitadores de HAIRE han salido a pasear con su comunidad, y este acto de hacer que los voluntarios hablen con los miembros de la comunidad realmente los involucra en el proceso de generación de ideas y hace una aportación poderosa y profunda.
Aprovechando su experiencia en el pilotaje de acciones a nivel local, los colaboradores, las personas mayores, los colaboradores locales, los voluntarios y las agencias se reunirán en junio en un taller conjunto CREATE – Crossborder European Activity Testing Exercise (en español: Ejercicio Transfronterizo de Comprobación de la Actividad Europea) para compartir sus experiencias y apoyarse y asesorarse mutuamente. Los colaboradores se organizarán en Grupos de Aprendizaje en Acción, grupos transfronterizos que quieren trabajar juntos en innovaciones compartidas. El aprendizaje en acción es uno de los métodos que utilizan los programas eficaces para ayudar a los participantes a aplicar el aprendizaje en un grupo de apoyo. Este enfoque anima a los colaboradores a darle sentido desde la propia experiencia y apoya un auténtico intercambio transfronterizo de ideas.
También estamos aprovechando los talleres CREATE de junio para "conocernos" más personalmente. Todas las restricciones por el coronavirus han hecho que no hayamos podido viajar ni reunirnos con nuestros homólogos de los distintos países. La interacción con otros tendrá que esperar un poco más, pero hemos integrado un taller de escritura creativa en las sesiones, en el que veremos poemas sobre el envejecimiento en todos nuestros idiomas, nos escucharemos hablar en nuestras lenguas maternas y escribiremos y compartiremos nuestras propias experiencias personales y culturales sobre el envejecimiento. El ambiente de apoyo mutuo, la experiencia compartida y el aprendizaje cultural proporcionarán otra capa de profundidad y comprensión en nuestro intercambio transfronterizo mientras nos dirigimos hacia un cambio positivo para nuestras personas mayores.
Aquí está uno de nuestros poemas elegidos.
Larga vida, escrita por Elaine Feinstein
Finales de verano. El sol brilla. El eucalipto.
Es una fortuna más allá de cualquier merecedor
estar todavía aquí, sin más preocupaciones que las cotidianas,
ordenando plácidamente versos.
Contemplo un palo de canela
atado con rafia, los pinzones
en la hierba, y un arbusto rechoncho
que este año engendró un limón.
Estos días hablo menos de la muerte
que de los misterios de la supervivencia. Ya no
me siento sola, aún no soy frágil, y
después de la operación, reconozco cada respiración
como un milagro. Puede que mi generación no sea
ágil, pero perdónanos,
nos gustaría aguantar, tercamente
satisfechos – incluso mientras envejecemos.