The following article, translated from the Dutch, appeared in the local publication, Stadskrant ("the City Newspaper"), in Poperinge, Belgium in February, 2022, informing local citizens of the work undertaken so far by Poperinge's HAIRE team.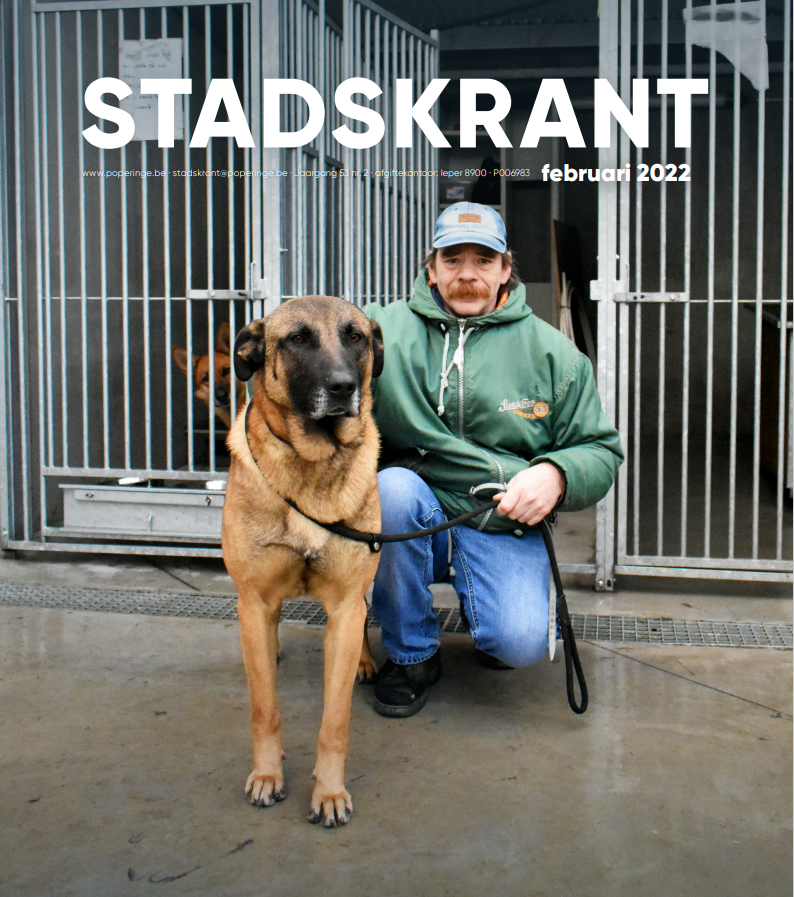 Poperinge is a partner in the HAIRE project, which stands for Healthy Ageing through Innovation in Rural Europe. The project aims to improve the wellbeing of seniors in Poperinge and its sub-municipalities, and to break through isolation and loneliness in the countryside. Numerous volunteers and professionals in healthcare have been involved in the project.
75 people over sixty were interviewed in Poperinge and smaller surrounding areas. The interviews mapped out the wellbeing of each participant, and allowed the drawing up of an individual action plan. The interviews are also part of a developing 'community report', with suggestions for all kinds of areas for improvement for the neighbourhood. Wellbeing is a word that is important in everyone's life and at every age; meaningful and fun activities for the elderly help create a positive community atmosphere.
Four volunteers from Nestor services, the Local Service Center De Bres, WZC Huize Proventier and the Social Service went out with an extensive questionnaire asking about general well-being, what seniors think of their neighbourhood, what activities can be organized to help them age better and how everyone can benefit from this. A number of questions about the individual's social network were also discussed.
The interviews lasted one and a half to two hours. The interviewee could choose from telephone or face to face sessions in person to complete the survey. Of course, all safety measures regarding coronavirus were observed during personal visits. Participation was entirely without obligation and participants were able to choose between a thank you gift voucher of 20 euros or two free meals delivered to the home by WZC Huize Proventier.
"Although I was armed with a mouth mask, safety screen and hand sanitiser, I was warmly welcomed everywhere by the fifteen interviewees despite Covid," says Luc, who is 68 years old and volunteers at Local Services Center De Bres and WZC Huize Proventier. "Many older people found it a pity that services such as banks, post offices and shops are disappearing from their local areas. It's vital for them that the city invests in basic services like neighbourhood salons or shops, which then become the beating heart of the village."
MEANINGFUL ACTIVITIES
The person-centred topics in the survey addressed the emotional well-being of the seniors. It emerged that they need a listening ear for emotional problems and for things that are not going well in the specific care of older people. An effort is needed to enable more people to grow old with good mental health and well-being. Luc clarifies: "Participation in meaningful activities such as volunteering, culture promotion, computer education and in some cases staying longer at work are here clearly reflected in the answers." Concerns about caring for later, dementia and early care planning were also discussed. Many seniors want to age actively. "Local cooperation is of great importance. It is important to gain insight into loneliness in all its aspects. Everything starts with making contacts. As a result, all of a senior citizens' associations, including community workers, the police and the postman, are of great importance," said Luc.
TO STAY INFORMED
Regular contacts with neighbours, friends, family and caregivers are crucial. Luc concludes: "On average, we noticed an increase in the number of relatives in the social network of seniors, but at the same time a decrease in the number of non-relatives. As you get older, your world becomes smaller. People around you die or become less mobile, so that they disappear from your social network. It is important that the seniors are provided with resources so they can stay informed and be involved in the world around them."
You can read the article in its original language below: