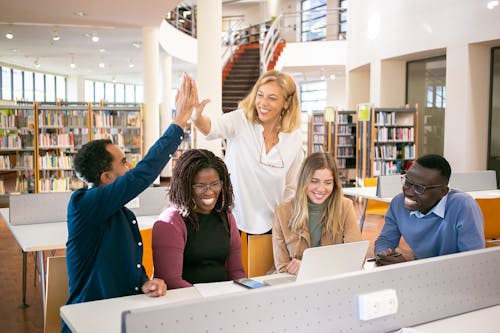 Name of Student: Varsha Balakrishnan 
Degree Subject: Spanish and Communications 
Job Title: Student as Change Agent Intern 
Company Name: The University of Exeter 
Description of Organisation:
At the University of Exeter, they want to make the exceptional happen, and have a real and lasting impact on the world around them. They are already firmly at the forefront of universities worldwide and their ambition is to increase that position, particularly as a Global 100 institution. They challenge their talented students to achieve more than they ever thought possible and recruit the very best people from around the world to reach greater heights in research excellence, innovation and impact.  
Type of Internship:   
Student Campus Partnership (SCP) | Employer Engagement & Student Employment | University of Exeter  
What were your key duties and responsibilities during your internship? 
My biggest responsibilities were to reach out to different students – from different backgrounds/ different societies (connect with them via social media). Also, to use excel to create spreadsheets and signposting information for attending Teams meetings. Working in this area you help with the communication and branding of key pieces of work to ensure they are easily accessible and helpful for students. Liaising with project partners to make decisions about the project shape and outputs with a key role for me. As well as this I took a leading role in the direction and management of key elements of the project communicating and collaborating with students, academic and professional services staff and Guild/SU representatives where appropriate. Moreover, I planned, designed, and undertook student engagement research to better improve the services offered to students by the university.   
 What was your biggest achievement on your internship? 
My biggest achievement was the work I produced (an excel tool that departments will now use). As well as this a big achievement of my internship has been the ideas and opportunities it has given me. For example, I was encouraged by my team leaders to apply for the student as change agent self-funded projects because of the ideas I have – and my project was accepted. 
Were there any challenges and how did you overcome these?  
There weren't very many challenges for me. I was a little nervous to present PowerPoints in interviews, but I realised it would help me gain confidence for the future by practising this skill. As well as this my team leaders encouraged me which further helped.  
Skills Learnt:  
Communication

 

Teamwork and Collaboration

 

Problem Solving

 

Ability to Work Under Pressure

 

Organisation

 

Time and Workload Management

 

Strategic Planning

 

IT

 

Decision Making

 

Researching

 
Attributes Developed: 
Confidence

 

Initiative

 

Perseverance

 

Motivation

 

Logical thinking

 

Independence

 

Work Ethic

 
Your message to other students considering a similar job role, organisation or sector? 
It was very fun, and enjoyable. I learned about the inner workings of the University's non-academic departments; which helped me with the tasks I had to do as part of my internship. My supervisors were incredibly supportive and were there to help me if I had any questions – even after I completed the internship, they told me on numerous occasions that they are available to help and support me with any career, CV, interview help, and much more. I would recommend it to any student who would like valuable experience and would want to develop and learn new skills (that are appealing to employers).